I thought I would start another thread showing my Plas Deck synthetic teak floor install from start to finish
This is what I started with.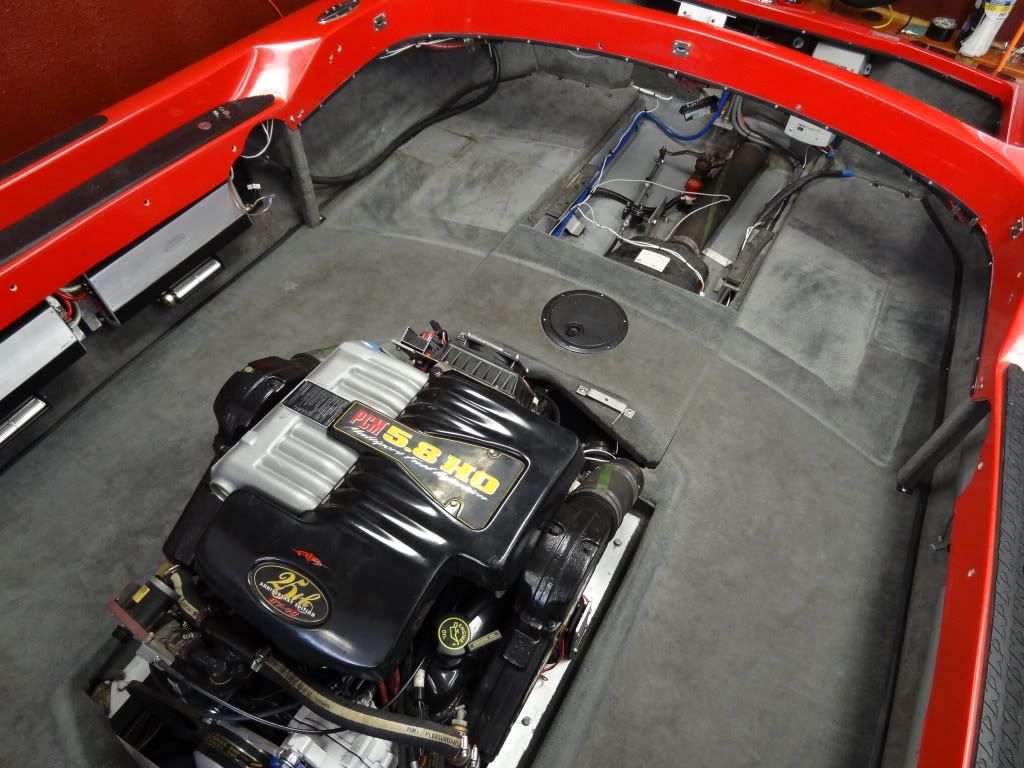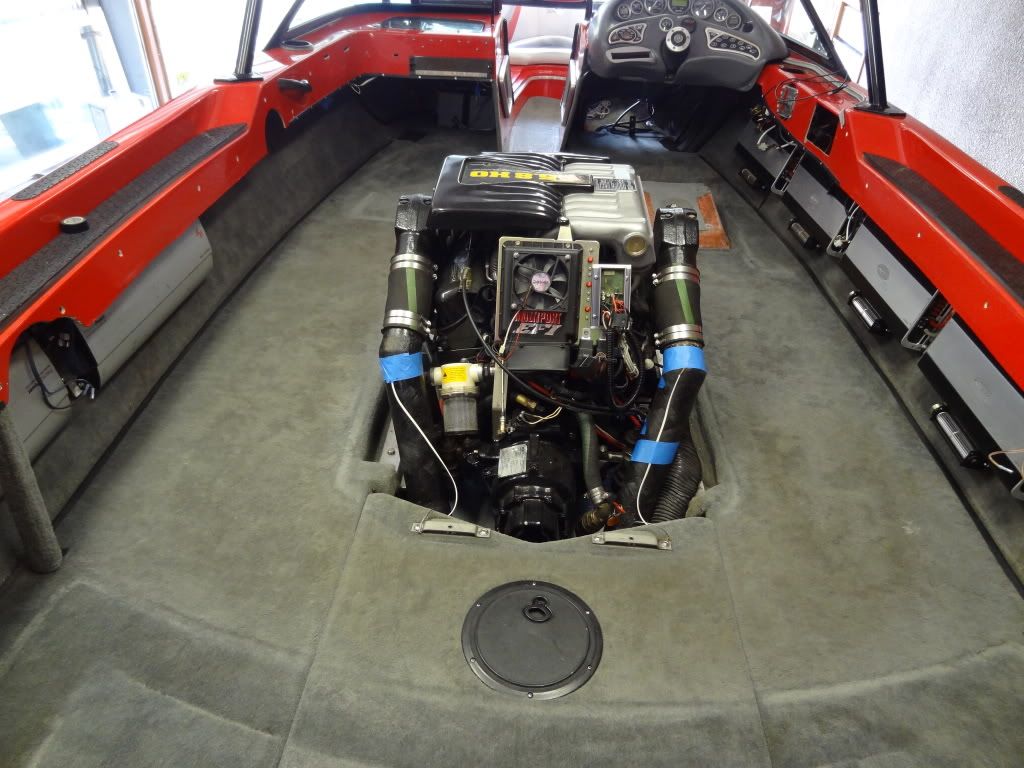 Here is a Sample of the Material Im going to use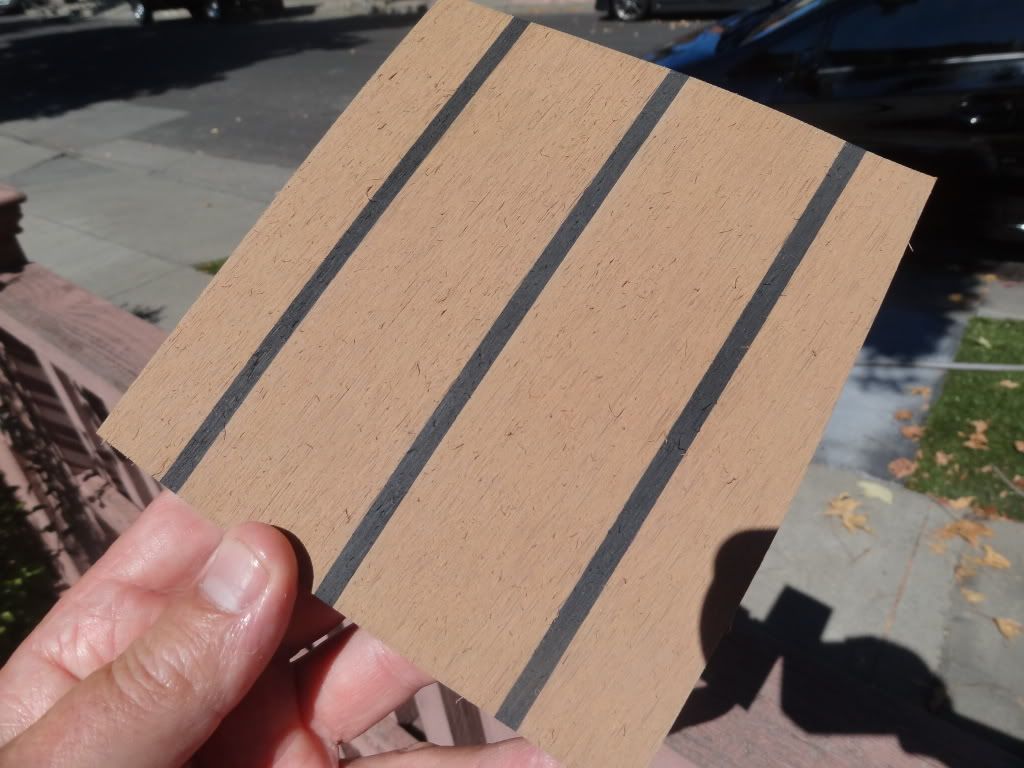 Plas Deck makes many diffrent colors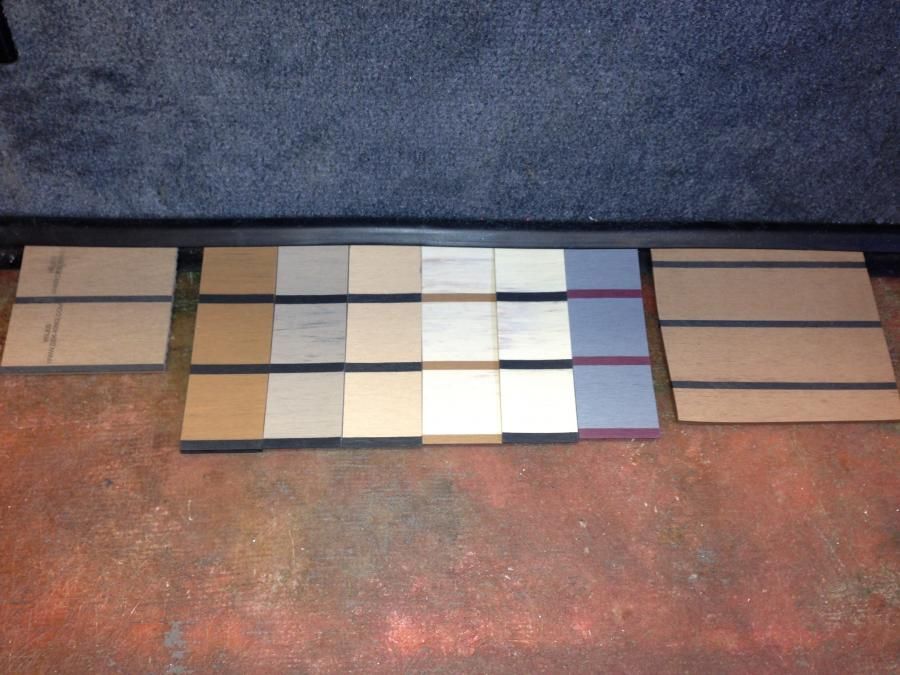 Carpet Removed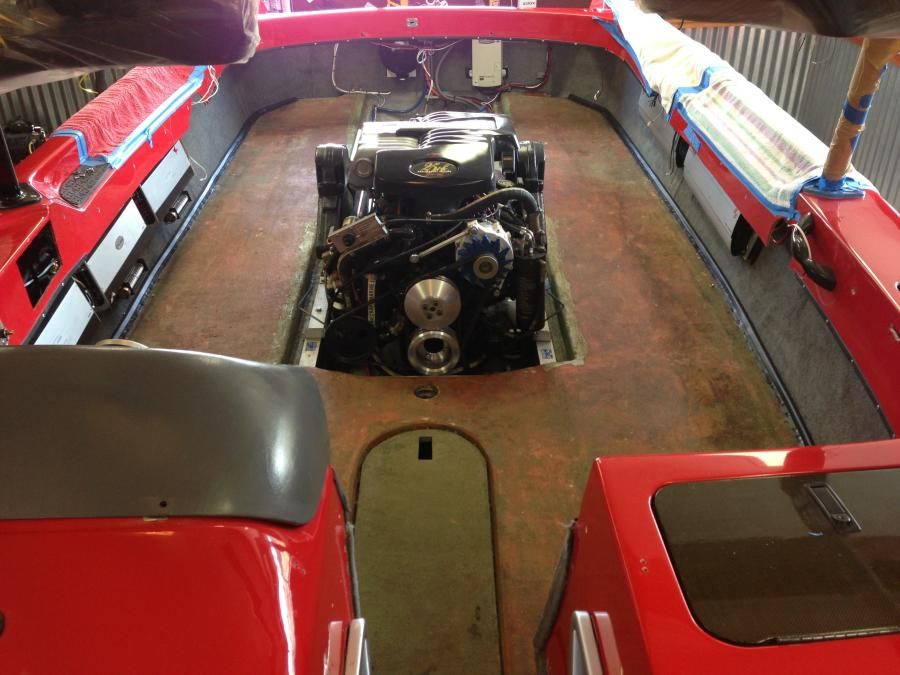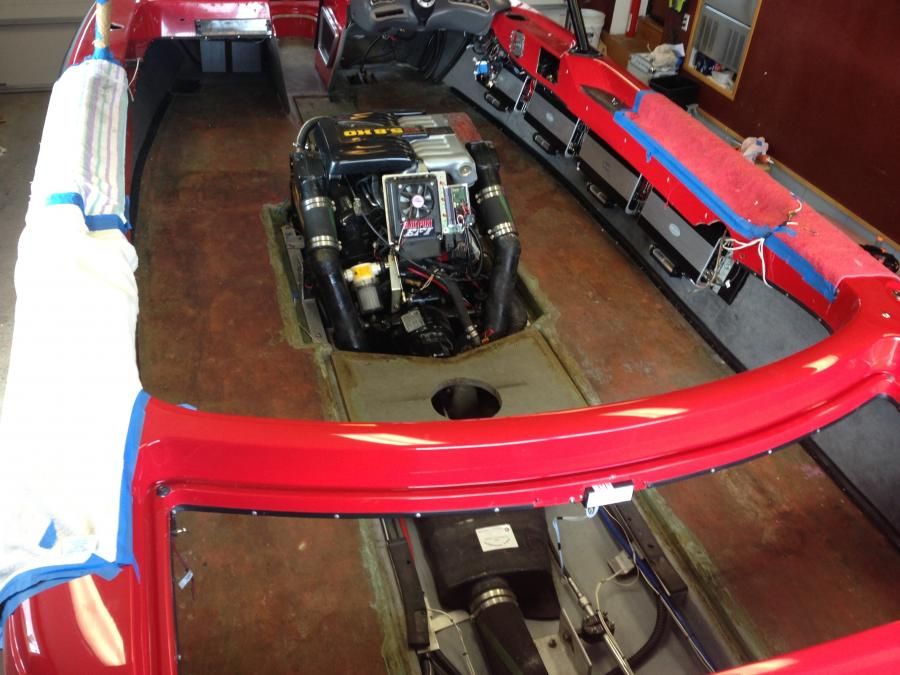 I took a belt sander with 36 grit to the floor to smooth it out and remove all the factory glue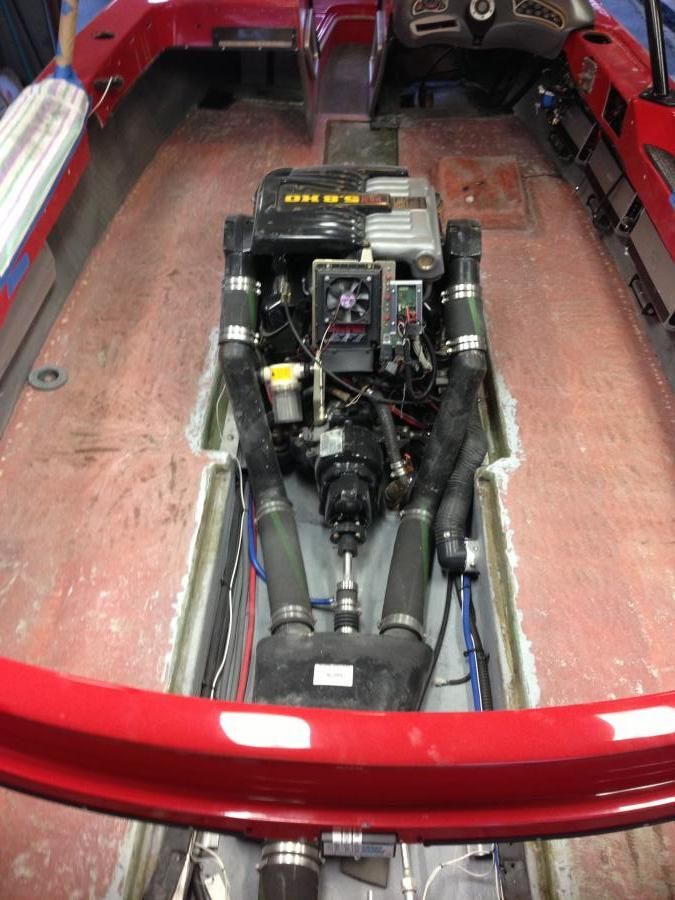 Because the floor would end right at the floor joints they need's to be finsihed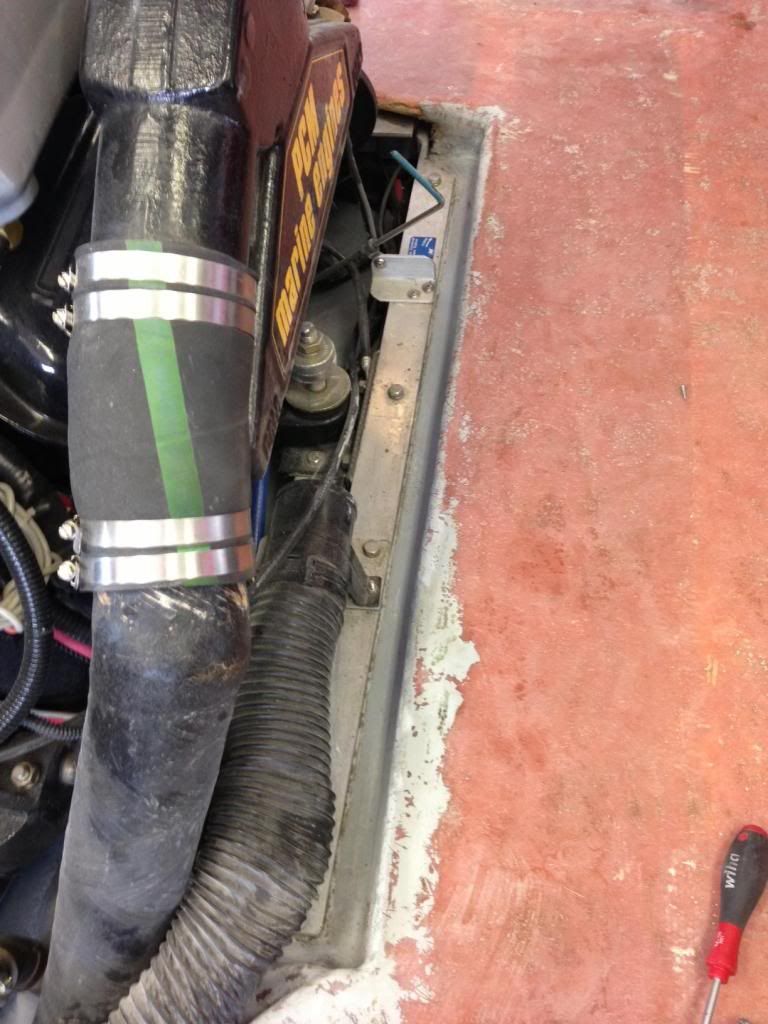 All the joints in the boat were sanded and refinished and Epoxy'd Black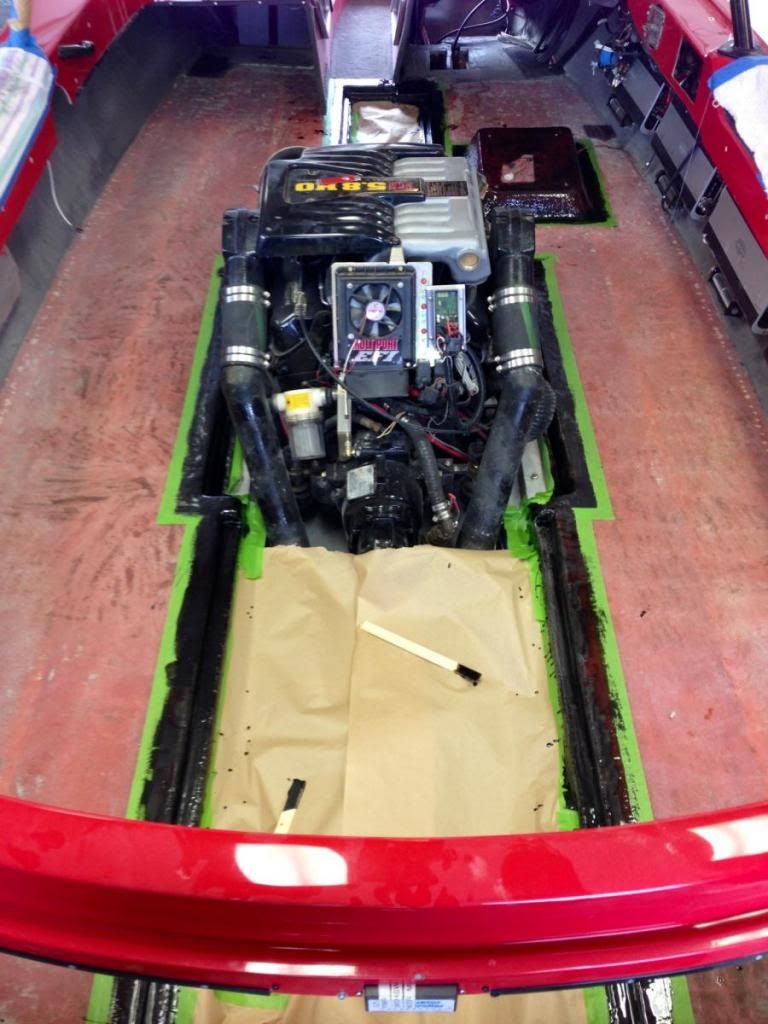 All the floor Boards needed to be re made because the thickness of the carpet raised them up to floor level when the carpet was removed the factory boards were 1/2 inch counter sunk into the floor the new boards were made to sit flush with the floor.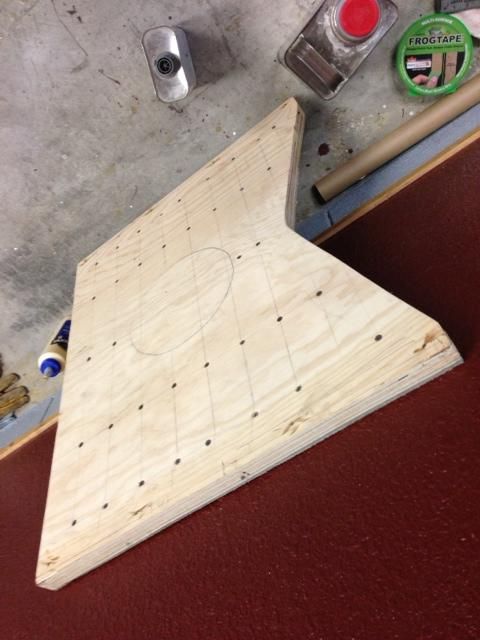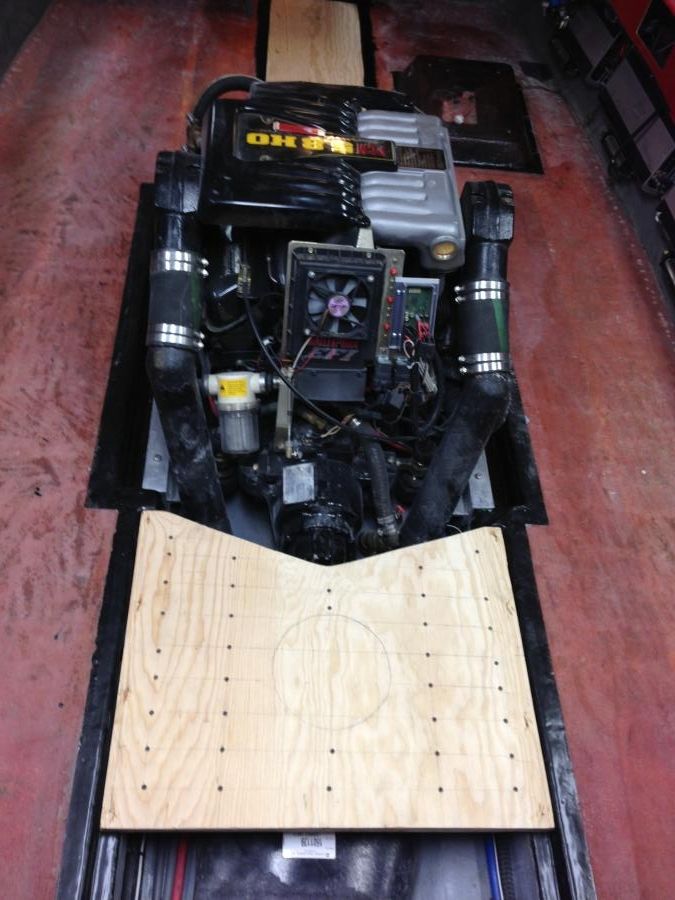 The boards were epoxy'd resin'd and then Rhino Lined
After I got the floor boards the right height I could start the template. This is the Material used to make the template. Its a clear plastic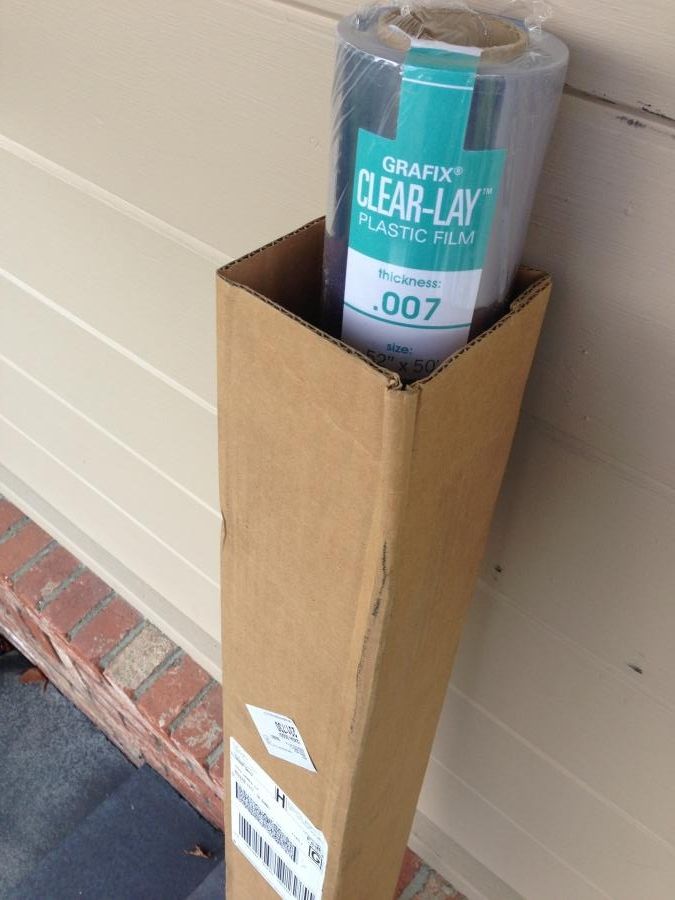 The plastic was layed out and I marked the Joints and the Margins with Blue tape and Black pen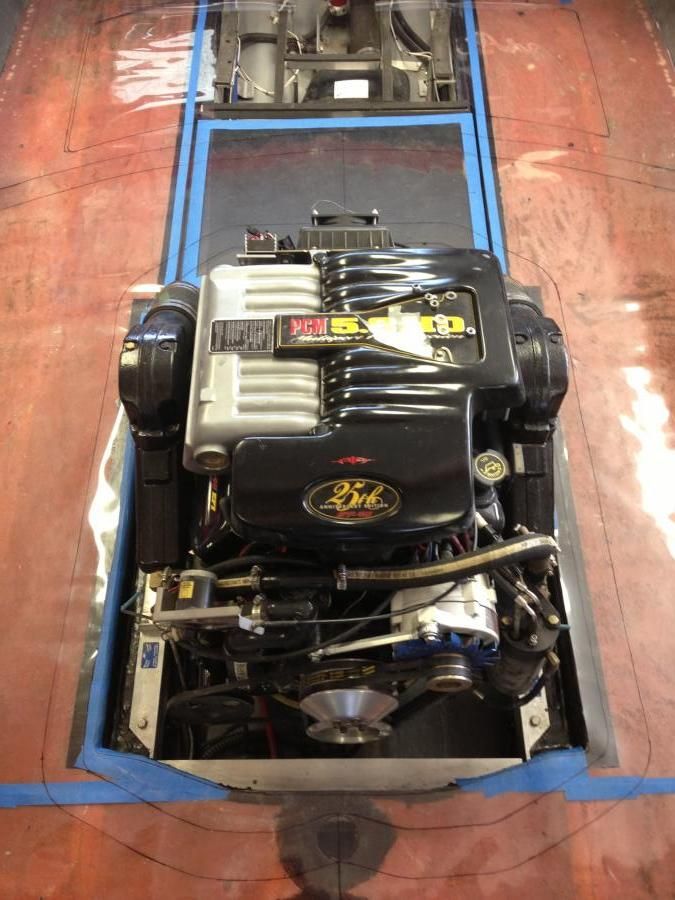 The String is used to mark the center line of the boat
This is a example of a margin. Its the boarder that will go around the motor box
Here is the joints around the ski locker
The Margin going around the boarder of the boat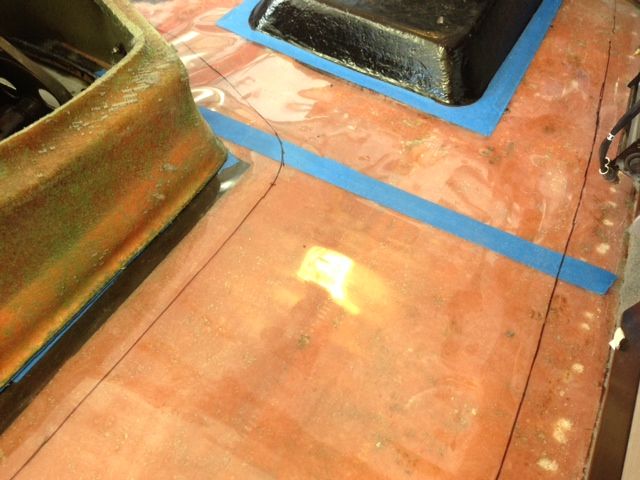 Once the template was made I rolled it up and shipped it out to the factory in Indiana.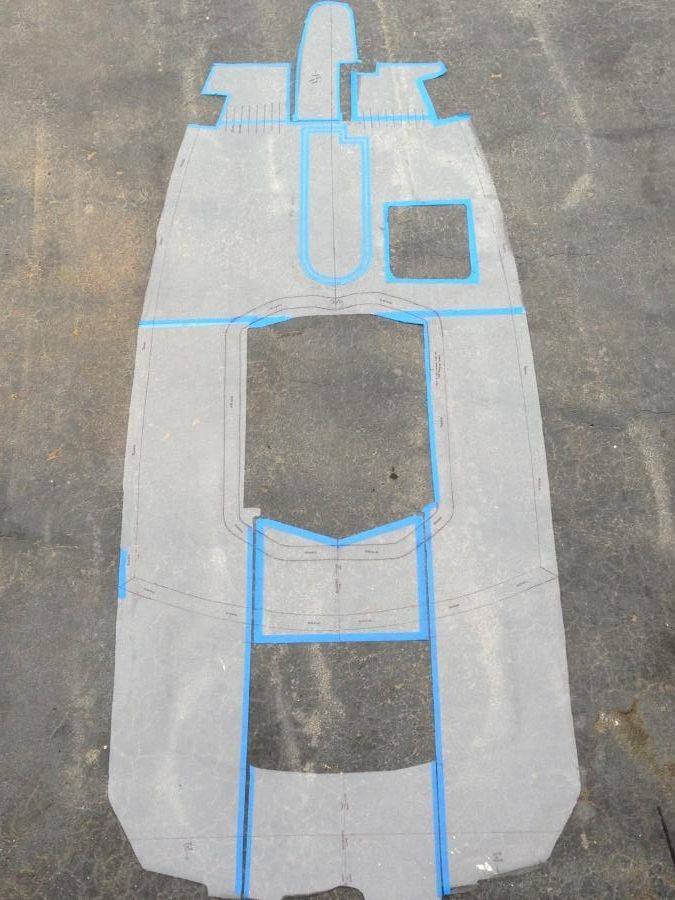 Once Plas Deck received my template they scanned it and sent me a blue print of the lay out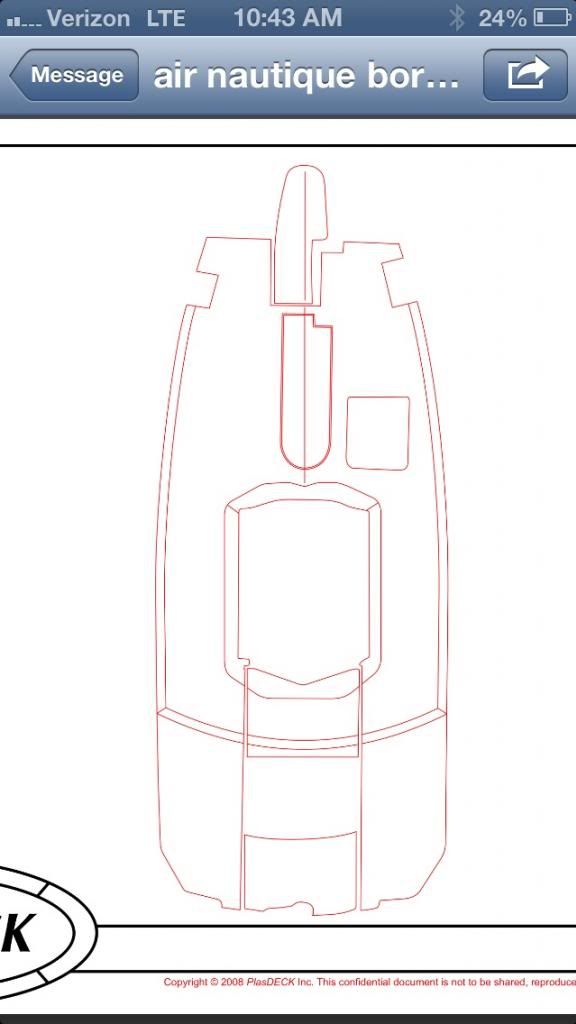 Here is a pic of the floor at the Factory, They will send you some photos to give you a heads up of what it looks like so you can spot problems before it ships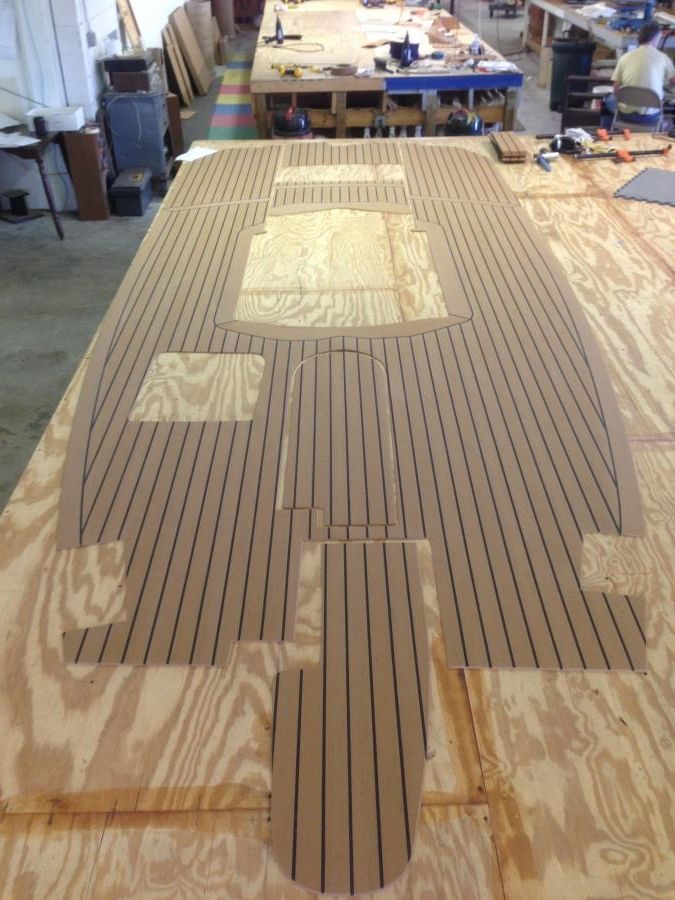 It arrives in a Giant Tube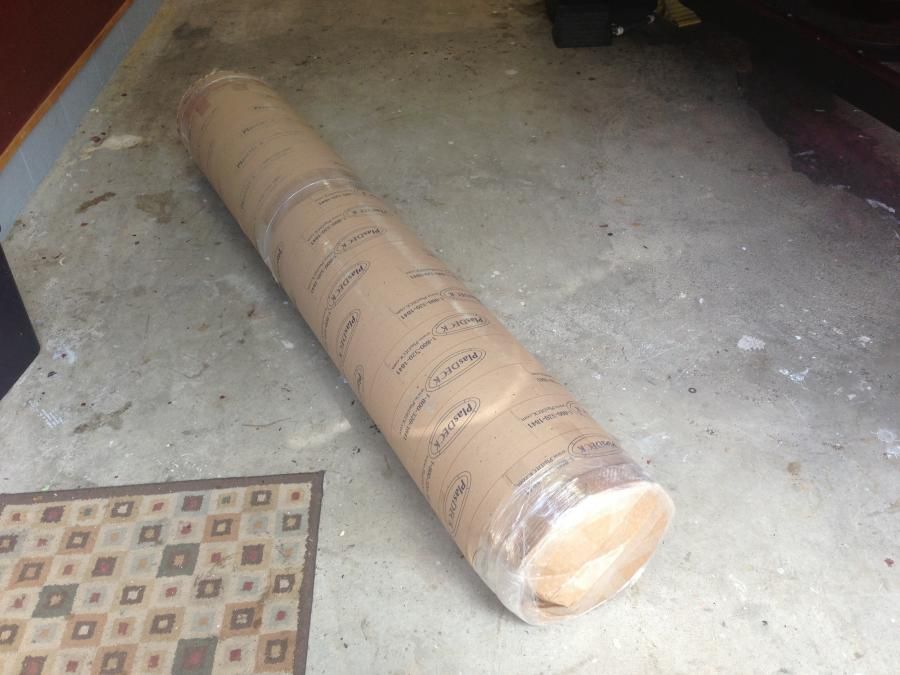 Out of the tube I layed it out to see what i was dealing with. The material layed flat very quick
I layed the floor out to test fit it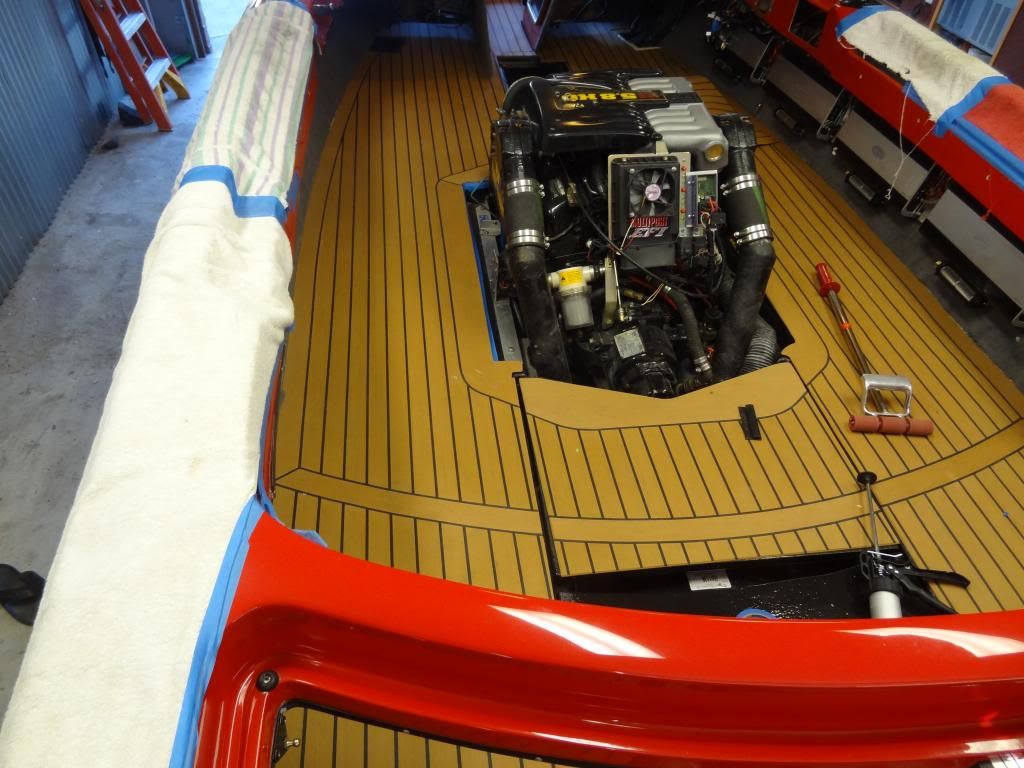 then I pulled small sections of the floor back and layed down the glue