Quote:
Originally Posted by
dp513
Hey guys. Any suggestions on a decent boat cover. I dont need anything fancy but mine is ripped and wore out so I would like to buy something new for the new owners. (if it ever sells) Thanks!
Hey dp513 -
We are Boat Covers Direct, an established online cover company here in South Carolina, and would love to help you find a great cover for your boat! We offer Custom and Semi-Custom boat covers by Carver Industries and Westland for hundreds of different boats. We would be happy to offer you 10% off of our already discounted online prices for being a WakeWorld member. We also offer free shipping within the contiguous US, and each Carver cover includes a storage bag and set of 12 tie down straps.
Are you looking for a cover for your 2008 Sanger V15 with tower? If so, we offer covers which are designed to either let the tower exit with a hook and loop (like Velcro) slot, or go up and over the tower. Here are links to each:
Here is a link to the cover that goes over the Tower and an image showing how the cover may fit:
https://www.boatcoversdirect.com/pro..._fit/style/80/
This cover allows the tower to exit the cover through a Velcro slot:
https://www.boatcoversdirect.com/pro..._fit/style/37/
And an image of how this style of cover may fit: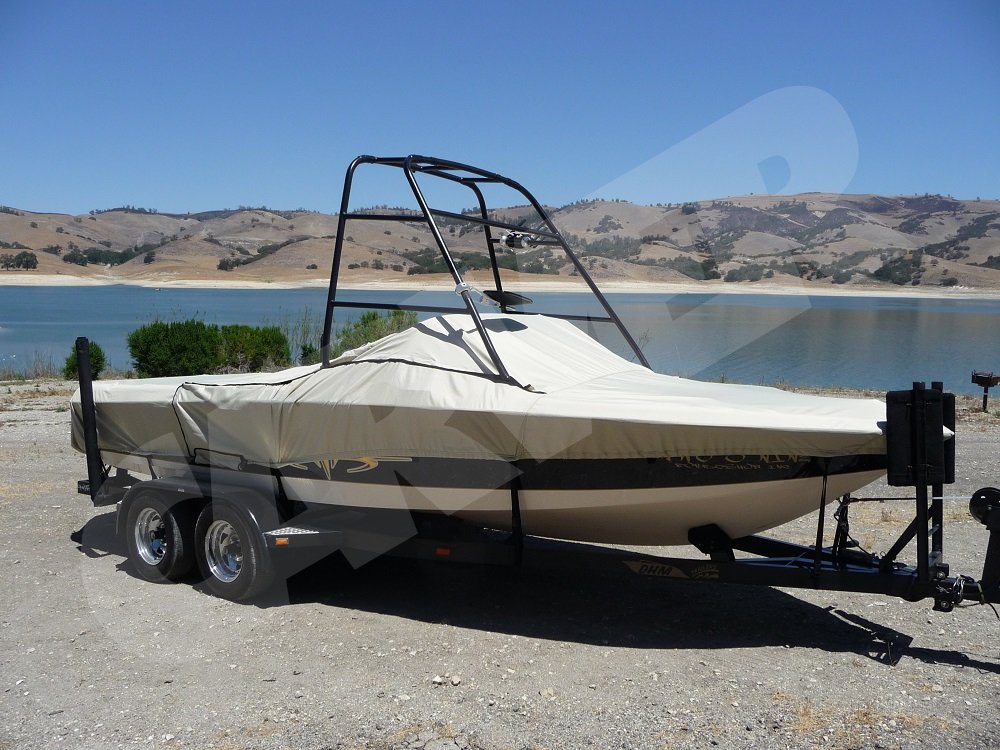 I am happy to give you more information on either of these styles if you are interested. We are in the office Monday through Friday, 9am-5pm eastern time and happy to take your call!
Happy Boating!
Shannon with Boat Covers Direct
1-866-626-8377
Shannon@coversdirect.com