Well folks, I finally got my stereo installed in my new MXZ. When I started this stereo project I had the following goals:
-Hear the music clearly while riding
-Minimal impact to the boat since I am hoping to sell it at the end of the season (promotional boat)
-Clean fit and finish
I met all these goals and some! I could not be happier with how it sounds, looks, operates. I am running the following equipment:
-Stock Rockford speakers and amp for the cabin. (Warranty stickers removed to get more out of the amp)
-Exile ZLD
-4 Samson S9HDs on the tower
-Harpoon amplifier running to the towers
-Exile Xi12DVC Subwoofer and Exile Xi1500.1 Amplifier
Samson did the install for the ZLD, all the amplifiers and the tower speakers. They did a great job, all the wire runs are clean, I have zero feedback or noise, and the S9HDs look so great on the tower. I built the sealed subwoofer box and kickplate myself. It was a fun project and gave me an excuse to hang out with my dad in his wood shop for a few hours. I forgot to take pics of the box when done, but it is sealed 3/4" birch plywood, sealed with rhino-liner. The kick plate is also made of 3/4" plywood and wrapped in white marine vinyl. I took out the two euro vents from the heater and ran hot snakes for more heat into the passenger area. Also added a Malibu emblem with some white LEDs. Here are a few pics of how everything turned out!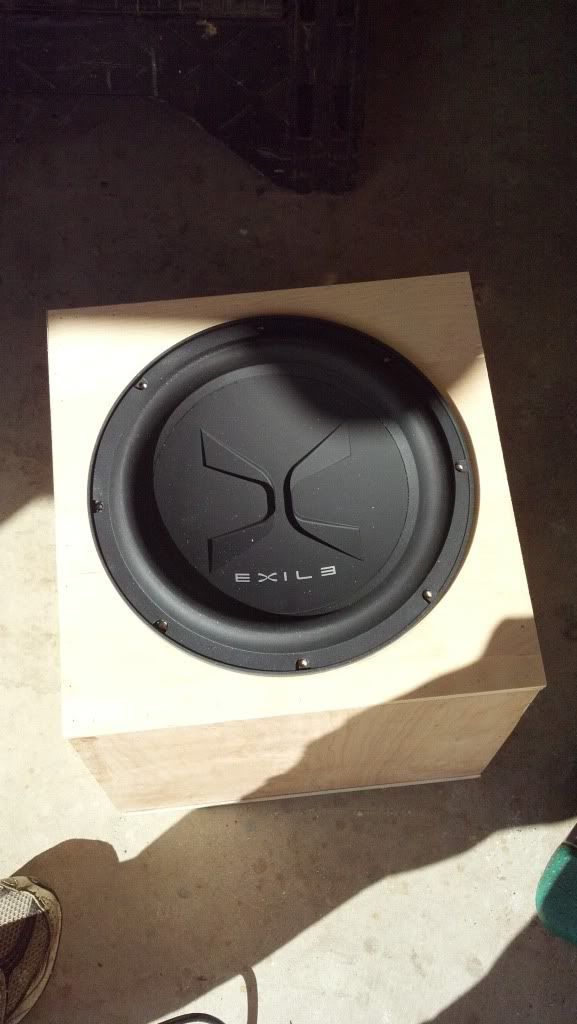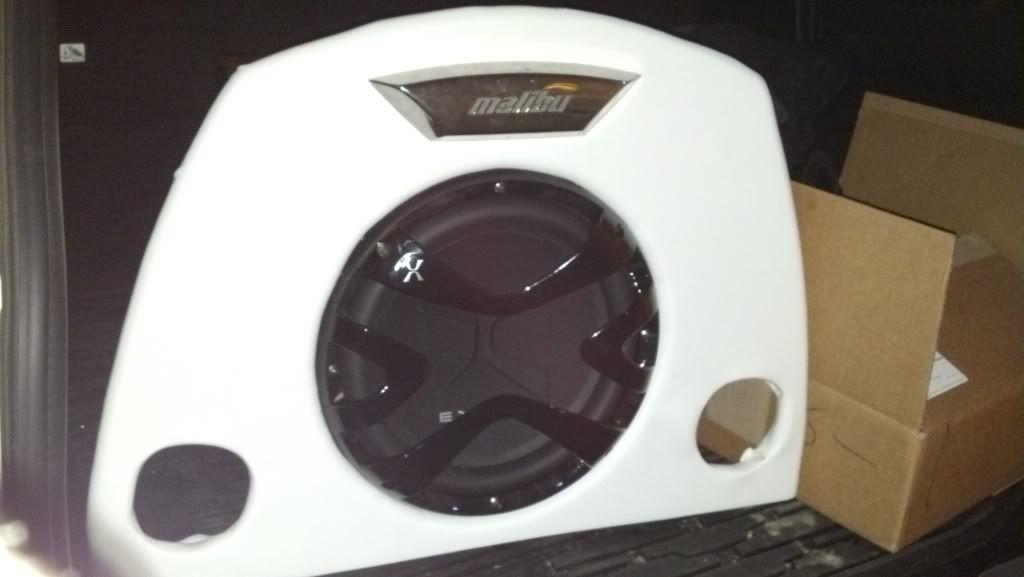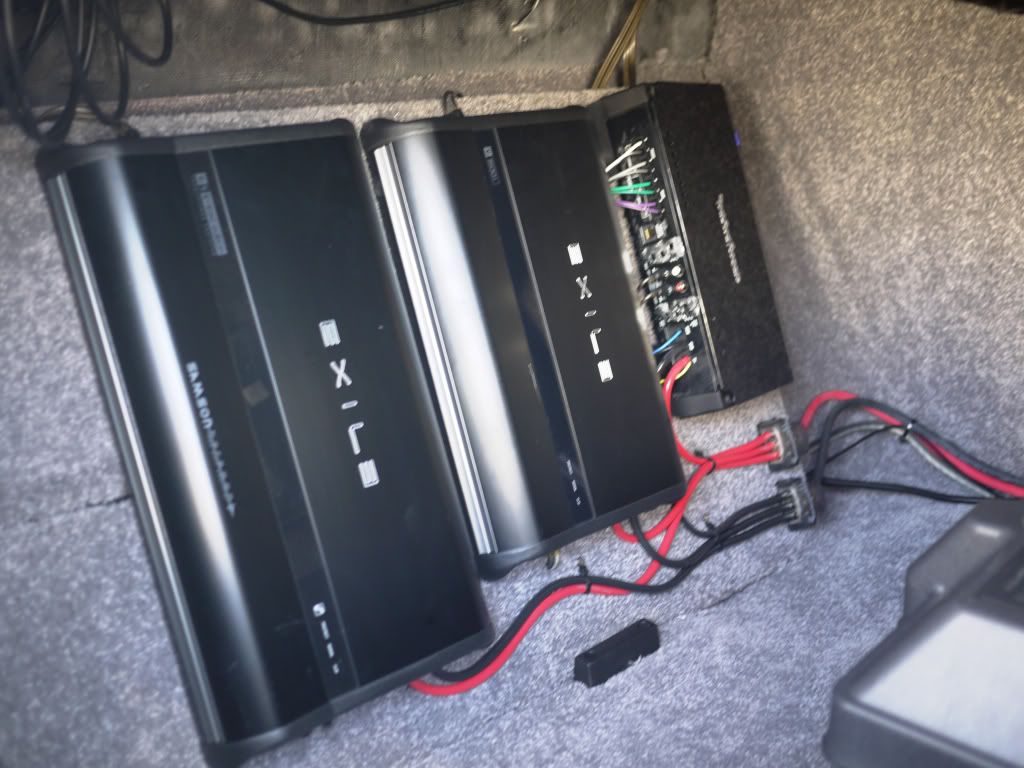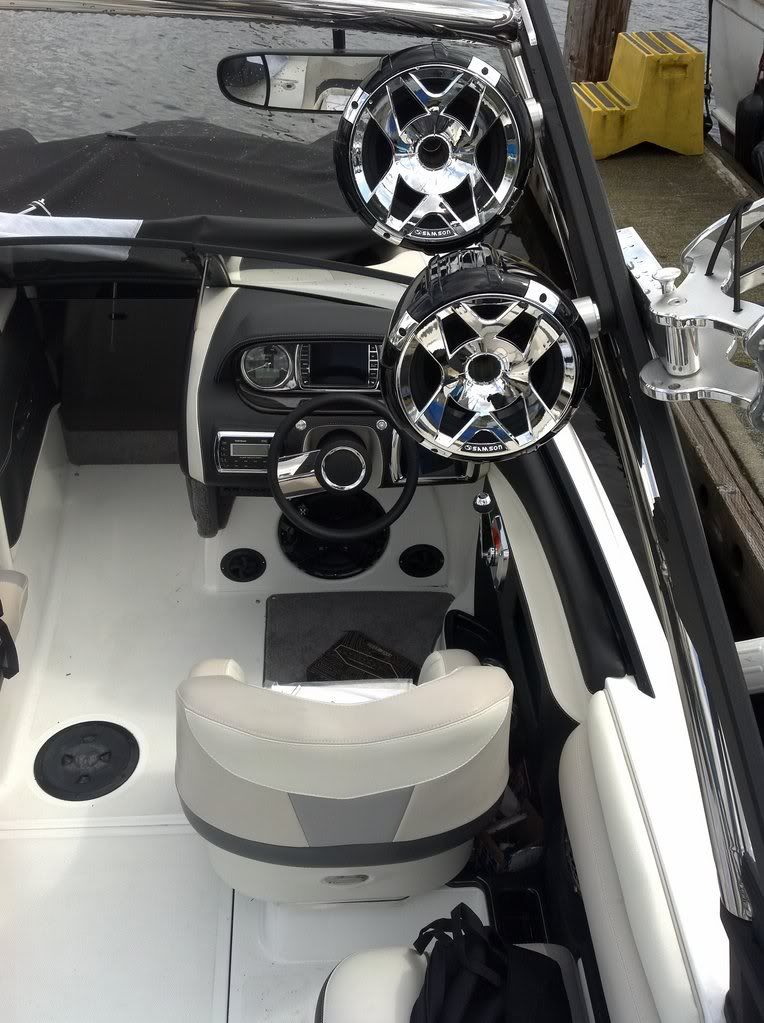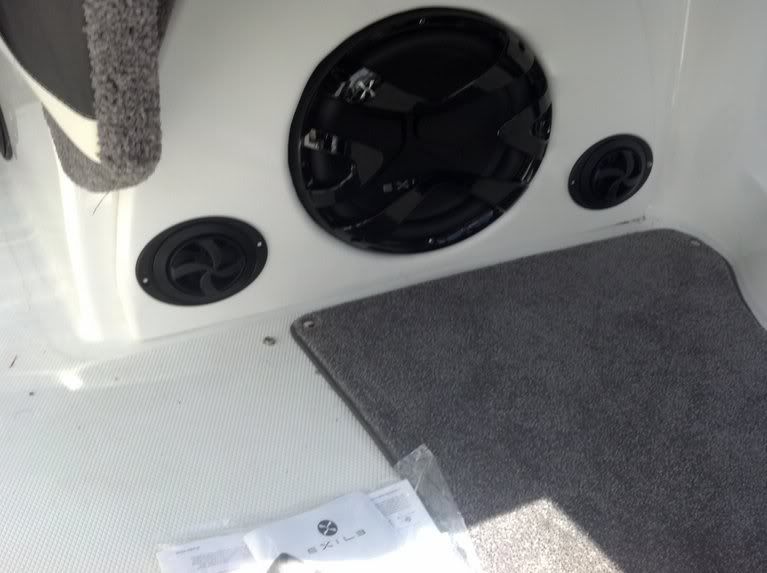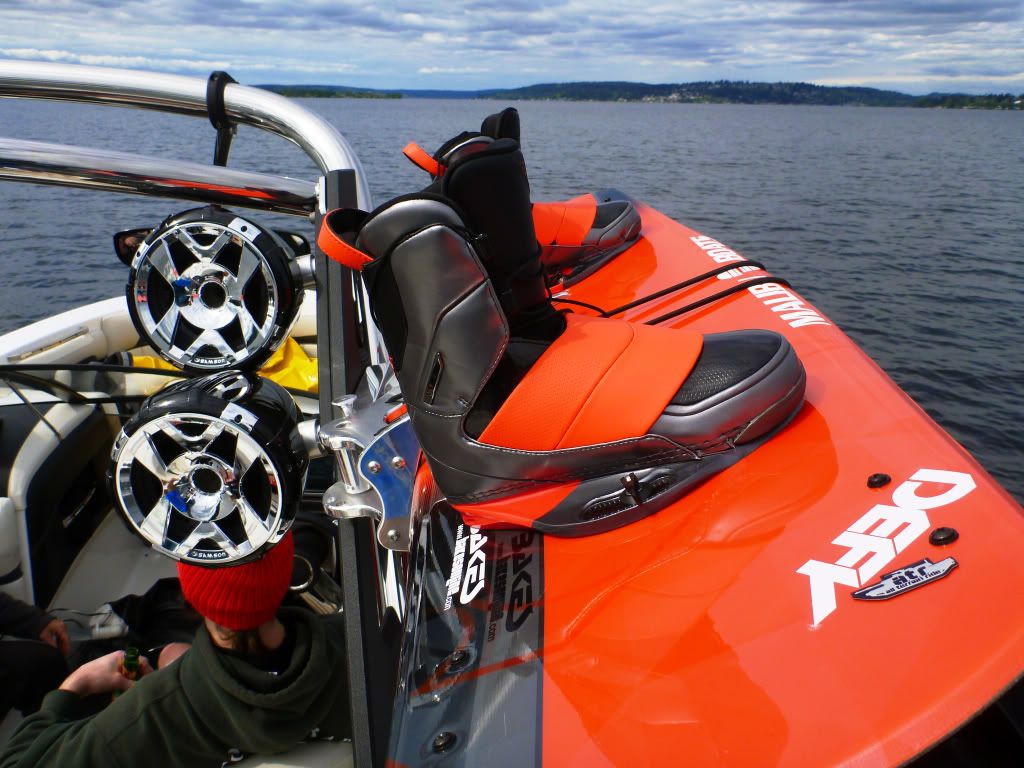 Many, many thanks to Scott at Samson, Paul at Bake's Marine, and Brian at Exile for answering my thousands of questions and helping me out with this new system. Everyone who had been out on the boat has been super impressed with how it all looks and sounds! Gonna be an awesome summer!