My boat has a pin strip the break's the Red gell from the White gell. It was a Super Flake pin stripe it had some scuffs and it was time to replace it. I have replaced it once all ready. I got the Idea about a reflective pin stripe. I asked my friend how owns a graphics company if they made reflective in that size. The answer was NO they don't but he could have it cut to what ever thickness I wanted as long as I bout 150 feet of it, So with that out of the way The tape showed up on Friday and I got to install it. Its Not super Flake Silver but more of a light silver almost White.
After I installed it you can almost see it glow in the day.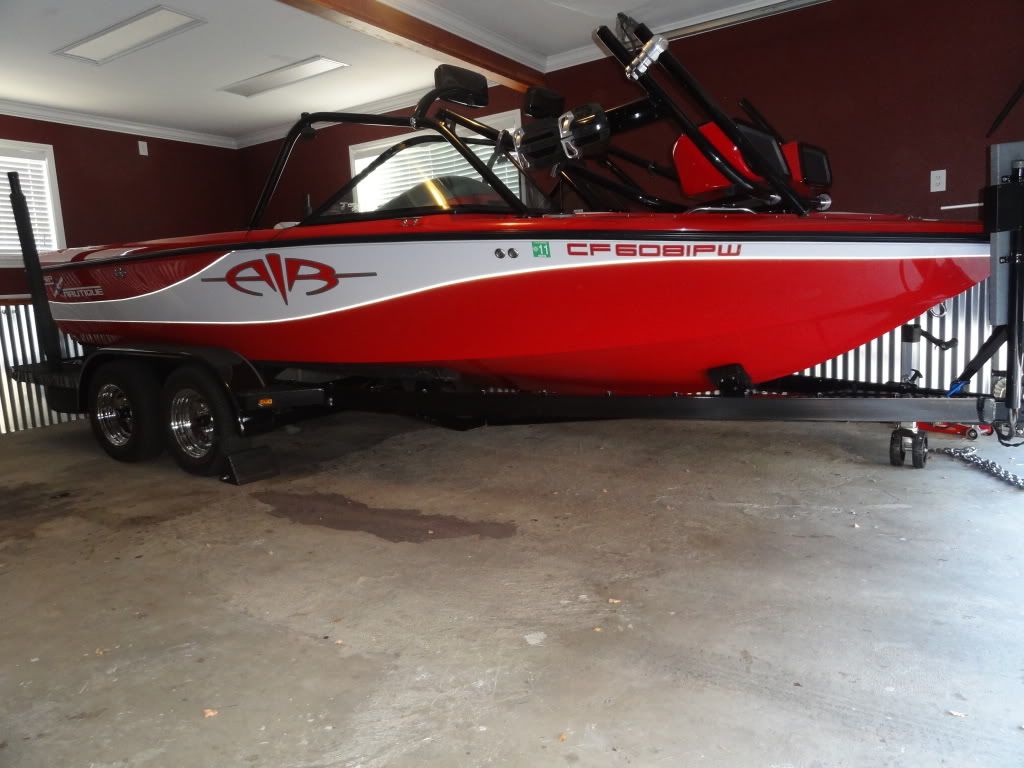 Here are few shots at night.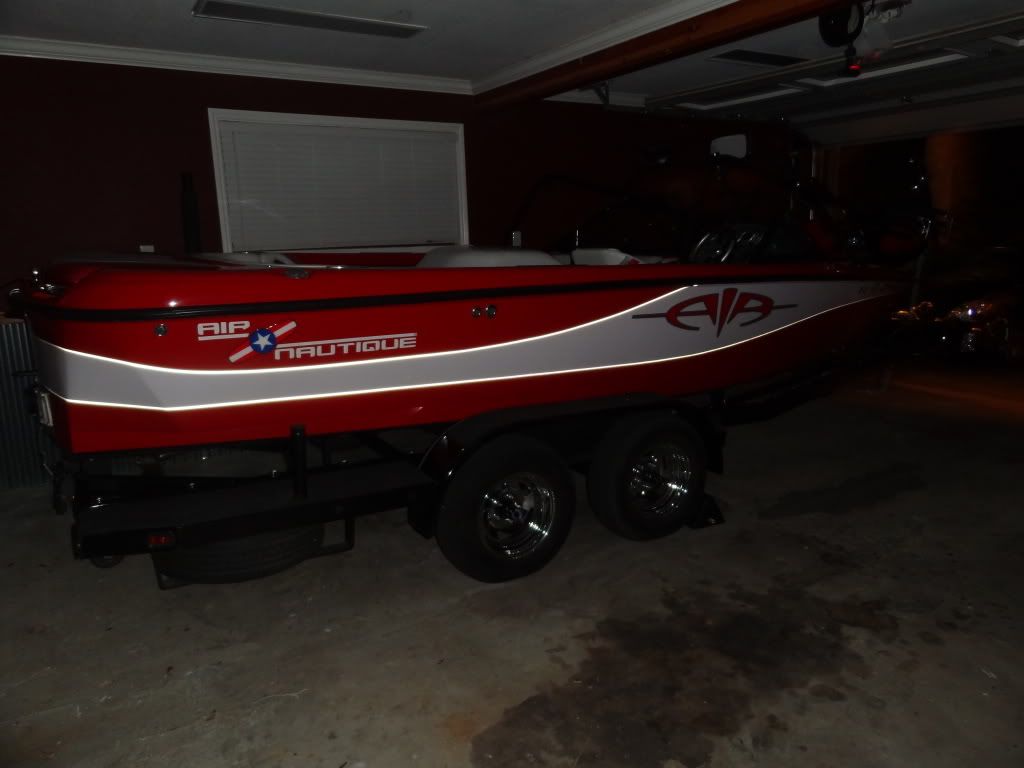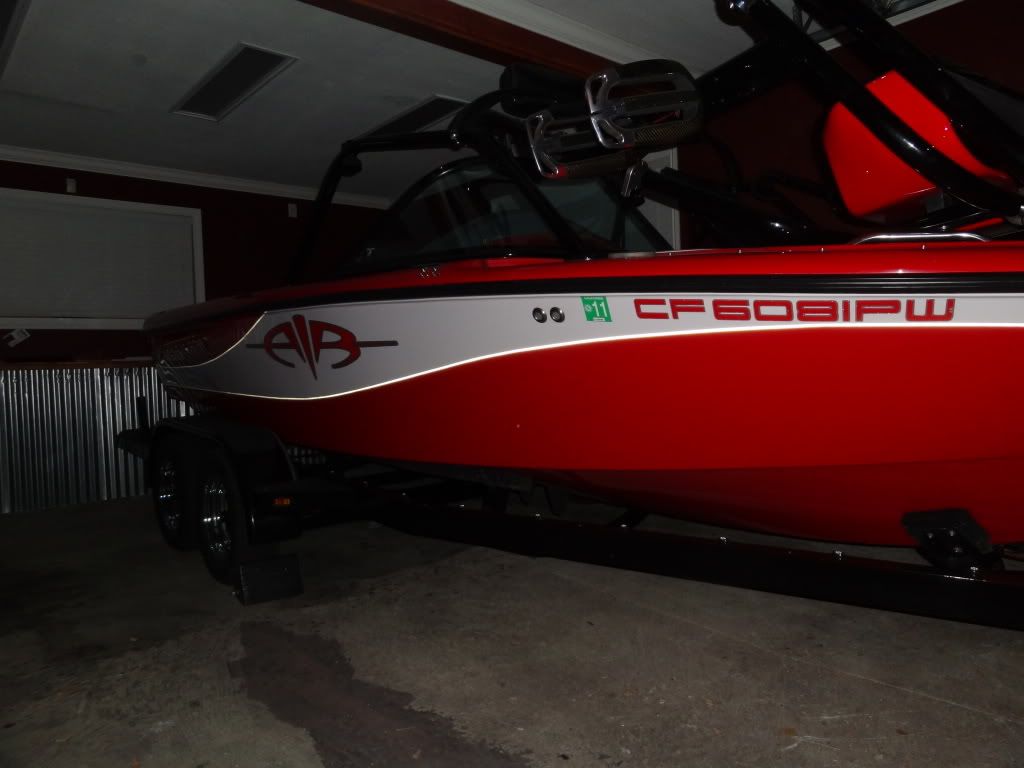 Day shot