Hello,
I am late but focuses on sharing.
1. Reduce Video Resolution
Usually, users use the GoPro to shoot video with 4K resolution, and the output of 1080P is enough to cope with the demand. In the Settings window, you are allowed to change video resolution. Take the resolution of 1920x1080 as the output resolution, and then start the GoPro 4K to 1080P conversion.
2. Lower Video Bit Rate
As we know, the Bit Rate of video not only determines the quality of the video, but also the file volume is proportional to the Bit Rate, so we can lower the Bit Rate to compress GoPro videos. Open the Settings window and customize the Bit Rate.
3. Adjust Frame Rate
If you shoot video with a Frame Rate of 60 fps or higher, you can adjust it to 30 fps in the Settings window.
4. Adjust Compression Setting Bar
Check the Compression Setting bar at the bottom. Drag the slider to adjust Compression Ratio to achieve the purpose of compressing GoPro videos.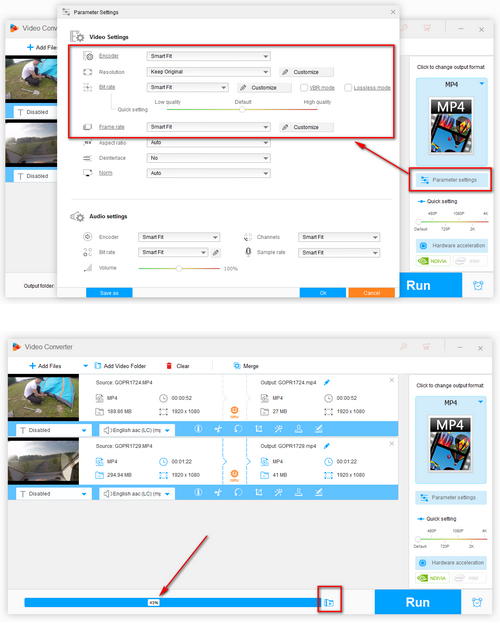 source from
http://www.videoconverterfactory.com...pro-video.html