Board is perfect. Ridden half a summer. No rails. Has been sitting in my room since I broke my back a few months after i got it. Got it the year it came out.
Thinking of selling it, but not sure what to expect to get for it. $
I think i got the years right, but this is the setup. I think the shape is the same on the current PS3 (at least VERY similar)
08? LF PS3 133
07? Hyperlite Era Bindings (Medium)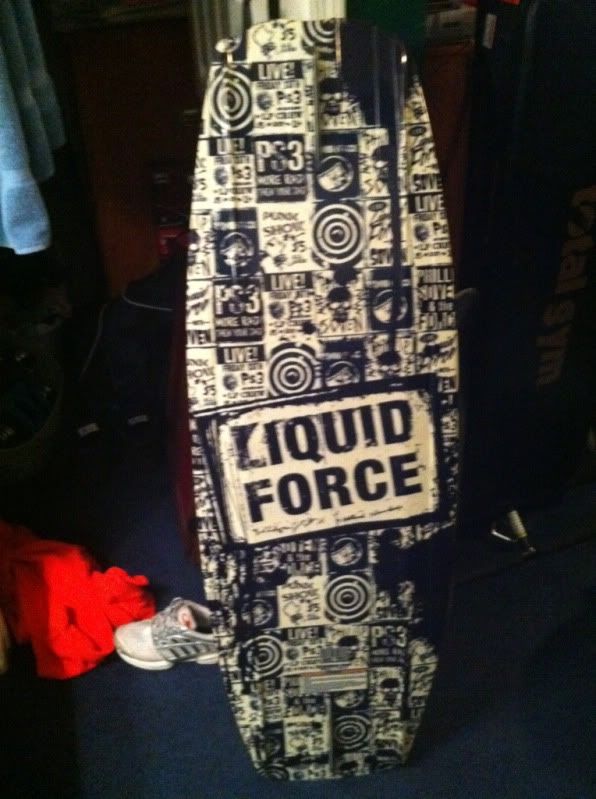 heres the one tiny nic on the tip.