I'm a video guy, but lets see if I can describe this correctly... If not I'm sure Rich, Scott, Randy, Ryan, Joe, etc.. will jump in and correct me.
FX Lens = Designed for Full Frame sensor. It has more glass, is a heavier lens, and more expensive
DX Lens = Designed for cropped sensor. It has less glass, is lighter, and cheaper.
Using the Nikon 14-24mm lens as an example...
You can use an FX lens on a DX body, but then you have to multiple the focal length by the sensor's crop factor to get the "true" focal length. In your case the "crop factor" is 1.5, so the 14-24mm lens will effectively become a 21-36mm
Now if you try the inverse and put a DX lens on an FX body then you will get something like this: [*]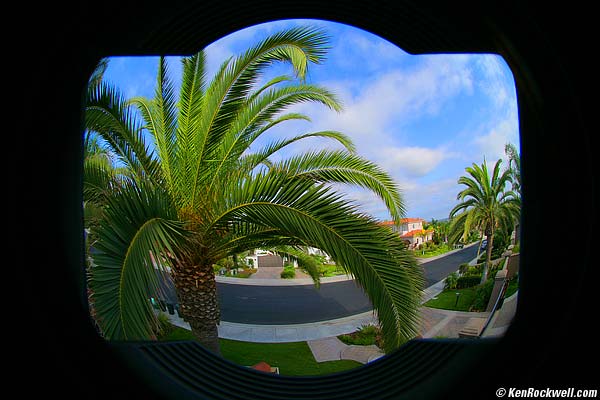 ** The cool thing is that nikon has a "crop mode" on the higher end cameras that will adjust for this, so your picture won't have the black borders showing from the inside of the DX lens.
And finally if you use an FX lens on an FX body then you get a true 14-24mm.