I scooped up a demo Ronix Bill from Daniel at M2 last week to ride at Wake Nation. The board looked pretty new, like it was ridden just a few times...HARD! It had a scratches and nicks and one good sized gouge that went down onto the edge of the board. Everything was cosmetic but I decided to fix the gouge and clean up the board and make it a little different.
I forgot to take pics of the gouge before I repaired it. Here's a couple pics of the repair and the board prior to Plasti Dip.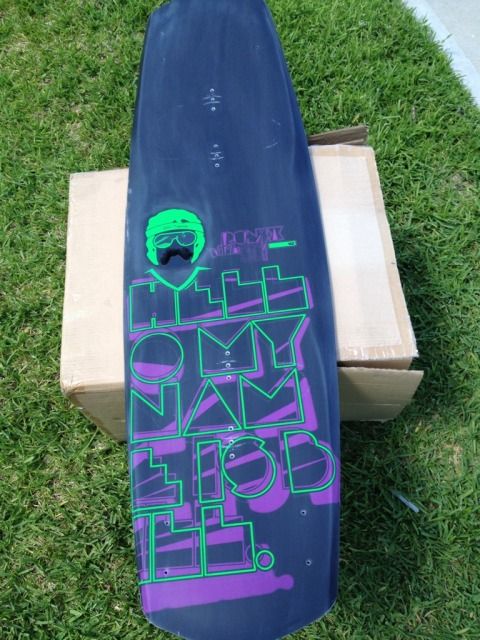 I got a bad can of Plasti Dip that I just could not get to spray evenly. I sanded it a little and prepped it for another coat or two. We are headed to the wake park today last minute so I decided to throw some boots on it and take it as is.
I have a pair of Ronix Relik's that I think will look pretty sweet on it but all I had with me today are these Kai open toe. We'll see how it holds up. The stuff is pretty durable but I don't have real high expectations and don't really care as it will get beat up anyway.