got to take the boat out yesterday for a little work on the surf wave, and wakeboarding. we messed with it for a little while but it isnt 100% yet...
my buddy nathan irwin riding. hope the pics arent tooo big, i just got a Macbook and still getting used to it.
anyways here are the pics.
both stock tanks full(2400#)
750 in back locker
550 on back corner and side seat
400 in bow
1 adult on surf side(appx 200 lbs)
me driving (180 lbs)
trim tab down 1/4 of way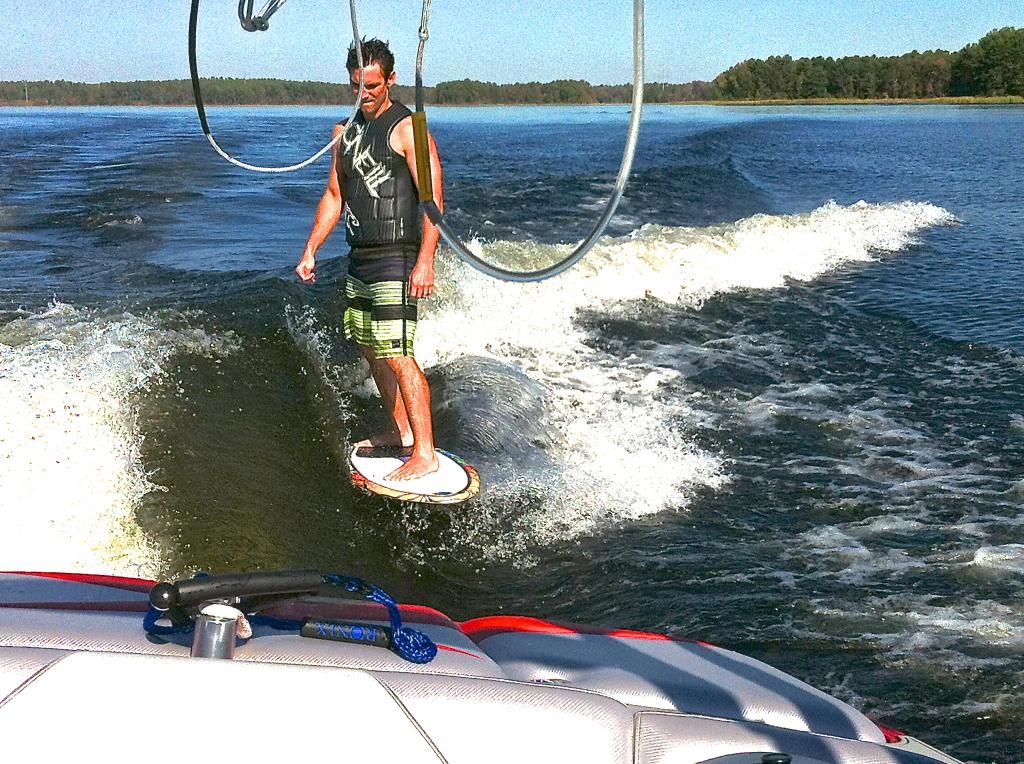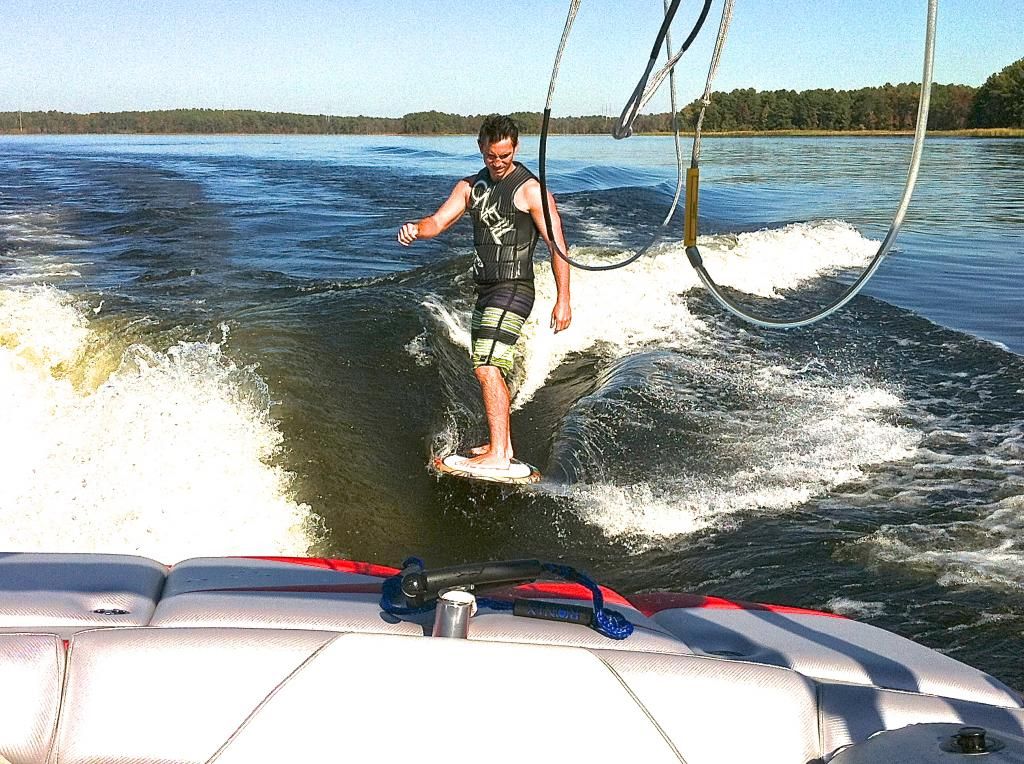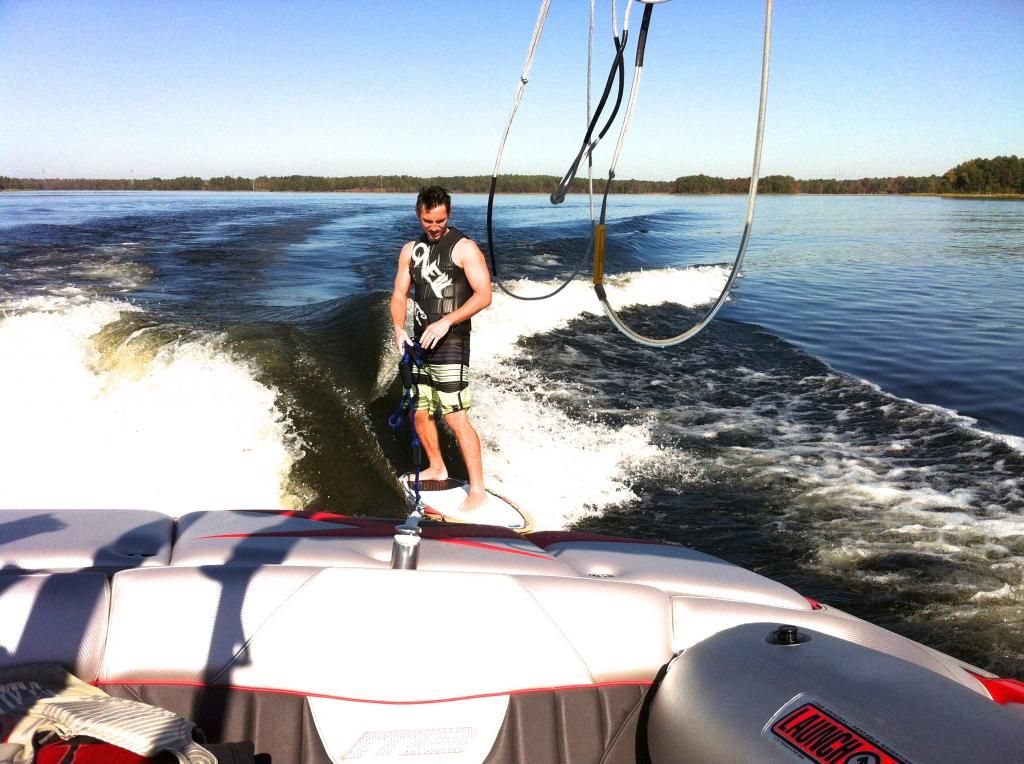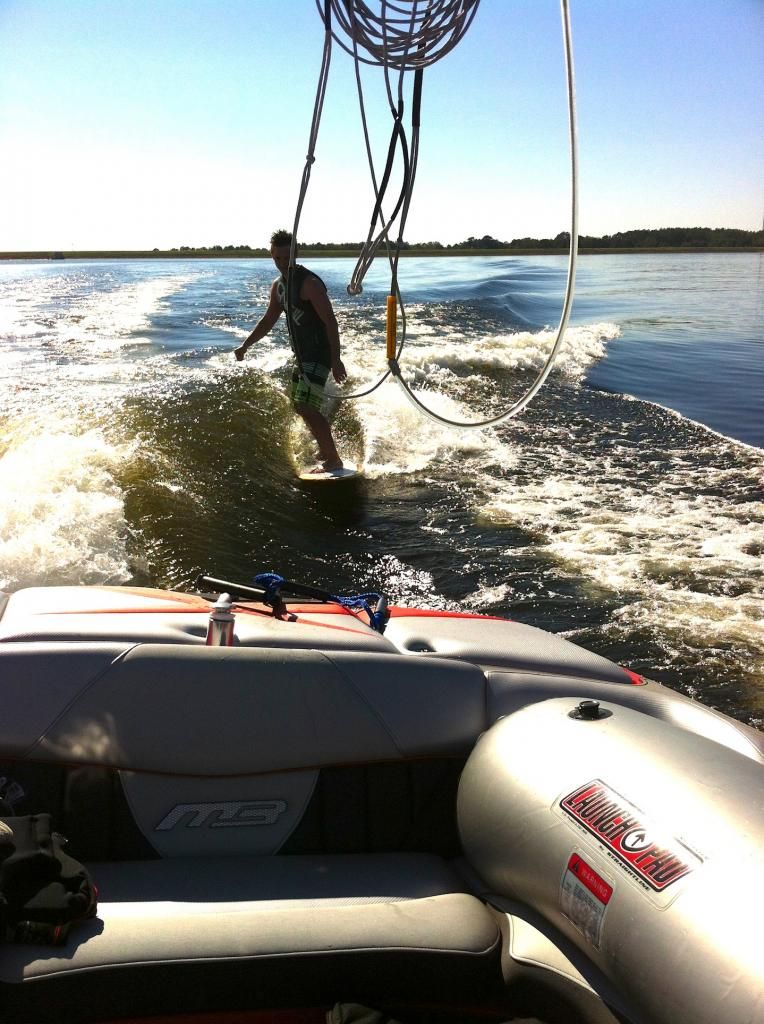 and the wakeboard wake if anyone interested. it is clean on both sides, just washing in pics when the rider was cutting out hard
stock tanks full
550 in middle of back seat
400 in bow