Ok I have been busy working on Home projects this winter I got alot of things going on. This is the Latest project. We decided we wanted to add a Hot tub to the house. And I have to say I did it all backwards but it worked out perfict. First thing I did was find and Hot tub on Craig's List. It was a Awesome Deal and that's what got the ball rolling. I picked up a Sundance Altamar that was almost brand new for $2500, The owner payed $12k in 2008, So the Adventure was on.
A neighbor came down Thursday eve with his tractor and scratched out this 12x12 pad for me.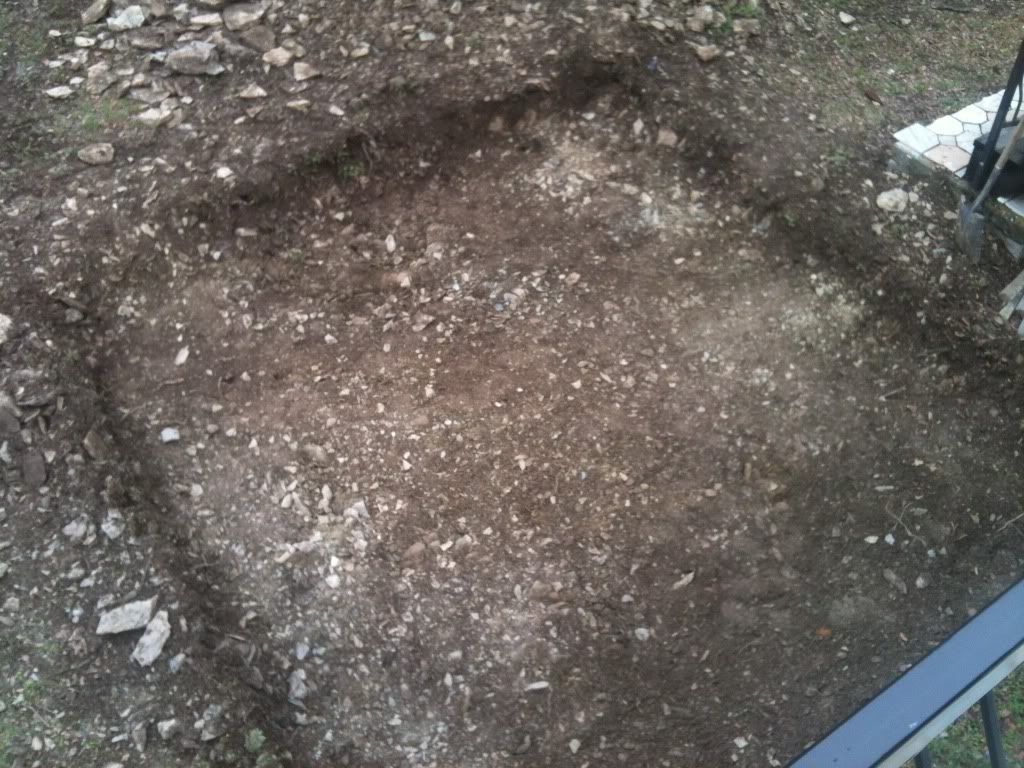 Friday I found a local guy to come down and Frame & Lay out a concrete pad, He had it framed and a pad poured by Sat at 12. He wanted $300 for everything the 5 1/2 yards of colord Concrete was $500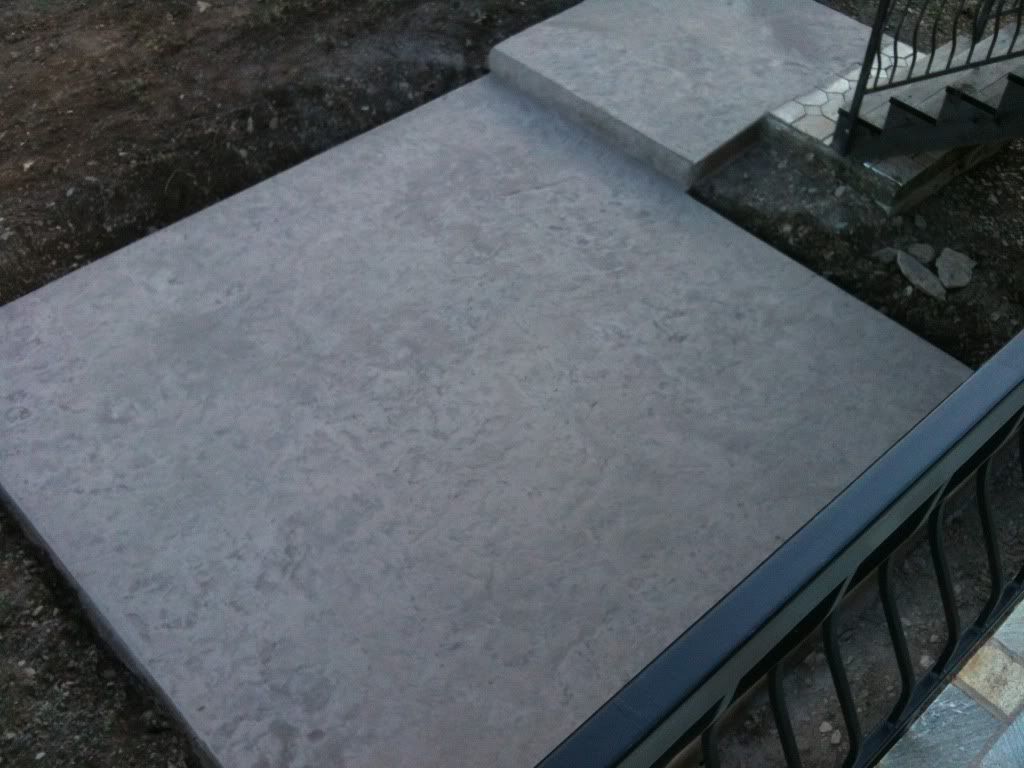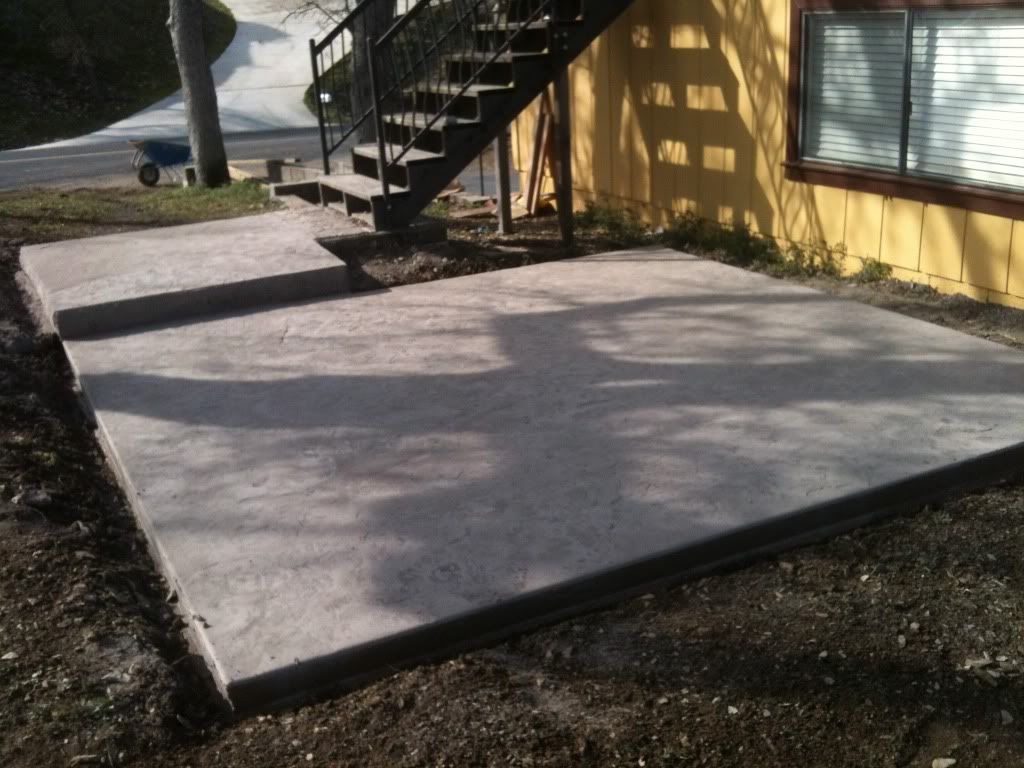 One week later I found a company in San Jose to go to Watsonville and disconnect the tub and drive it to copper for $700 and a "Large Pizza" Serious that was his demand! . The tub showed up in perfict condition, 3 dudes placed it right where you see it.
You can see the tub still had all the factory stickers on it LOL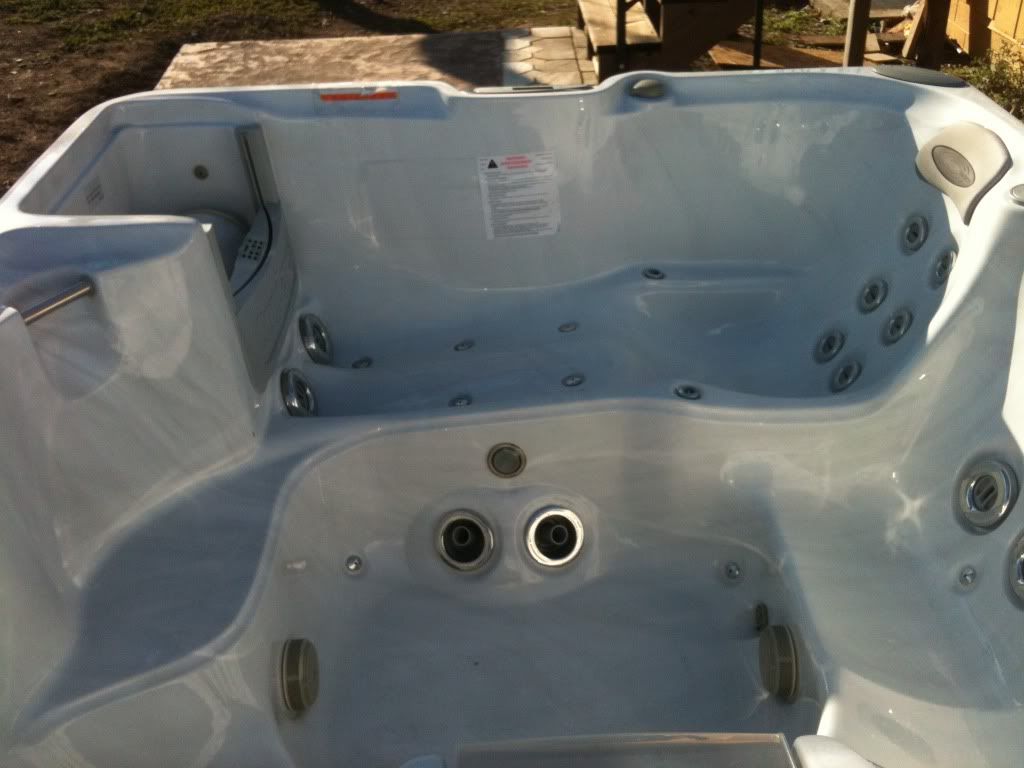 I spent the rest of the day digging a 20 inc deep trench from the hot tub to the Main panel. it was around 30 feet of trenching P.I.T.A I filled her with water and fired it up.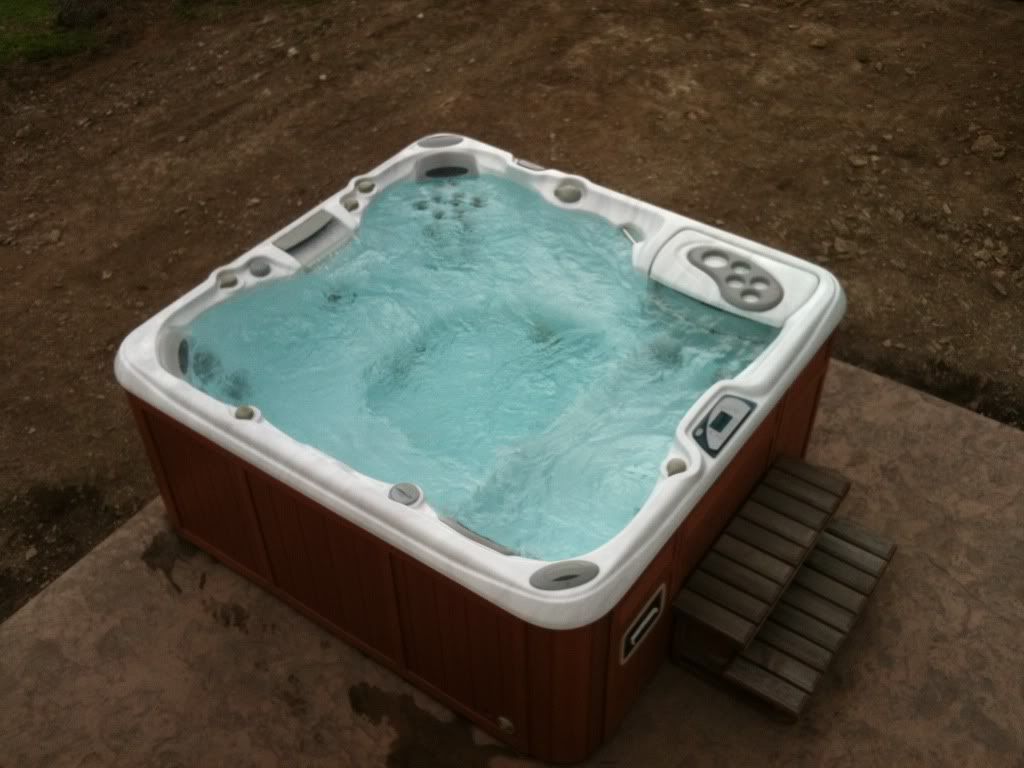 My concrete guy was a hell of a worker and a Handi Man so I gave him a call and said You know how to build fences? Hell yea Ill be at your house in 20 Min's We rand down to Lowes and got $500 worth of wood and supplys. The next day we had a fence.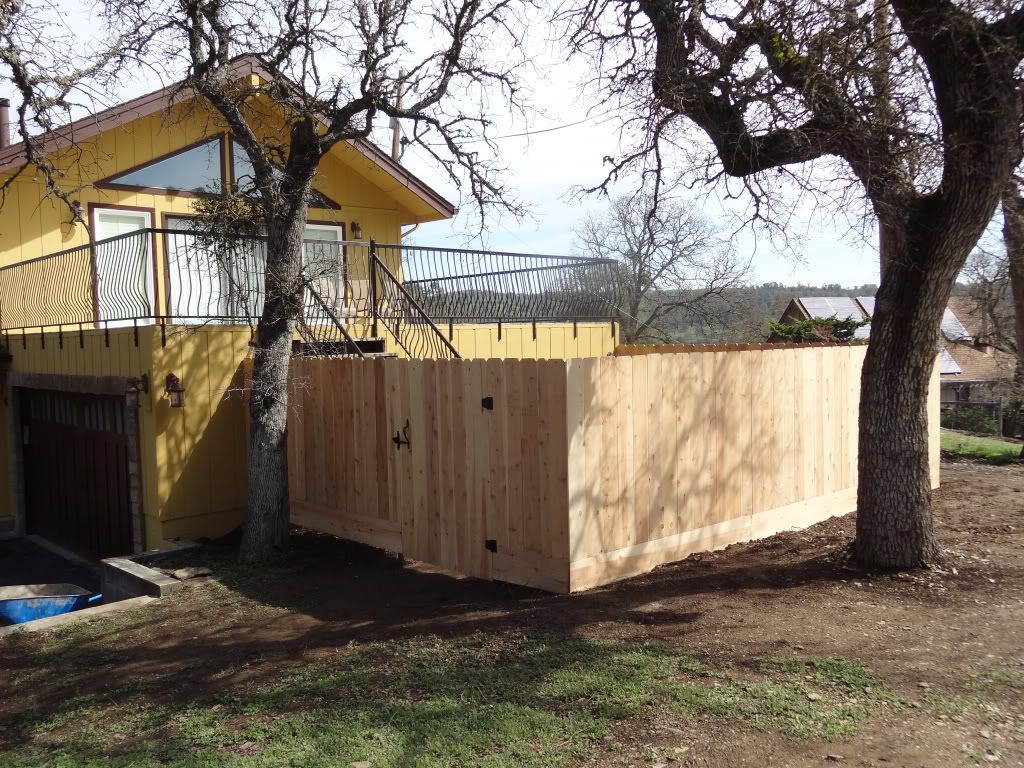 We got a Stain for the fence and stared on the inside and worked our way out.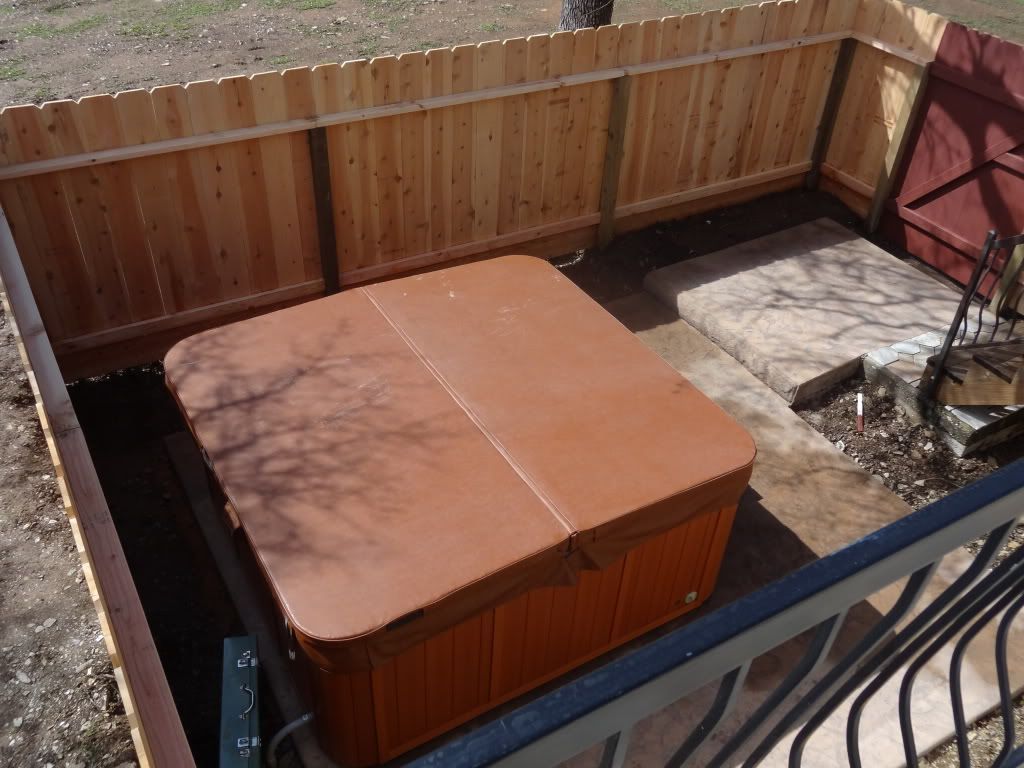 This is where a little for thought would have helped. I wanted a garden all the way around the tub. The tractor only did a 12x12 pad. Well when you do a 12 X 12 pad you need some room to work so I would have been better off asking my buddy to scratch a 14x14 or somthing like but I had no Idea never done anything like this. So we spent lots of time makeing the pad wider.
and then when it was finish I still had to remove all the dirt and rock for the garden, HELLA WORK. Jack Hammer Action. My whole property is ROCK.
This is what it looked like after we cleaned out all the extra dirt and construction dirt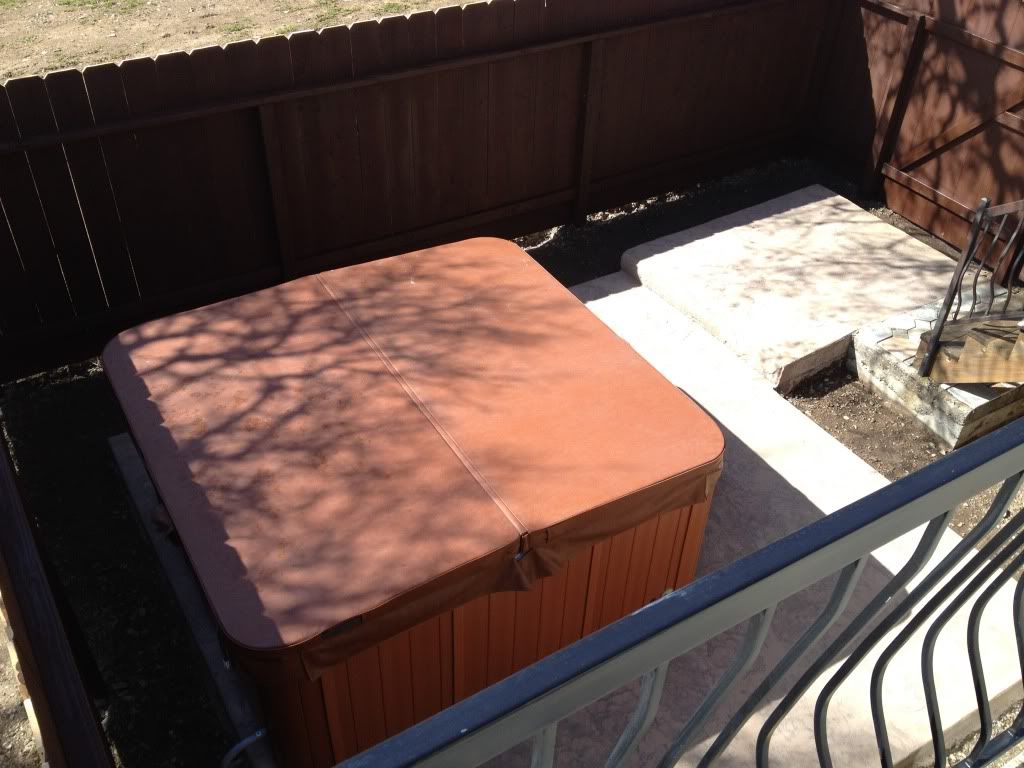 So here comes the fun Part. The wife and I go to cost co and get like 24 diffrent palm trees Date palms and Sago Palms ect. We spend another $500 on Palms and just happen to pick up a $500 umbrella while we are there. I call a few neighbors and 4 show up. We spend the next 5 Hrs jack hammering holes for the palms to go into. Taking out dirt and sifting the rocks out and filling the garden with fresh dirt and new palm tree Soil..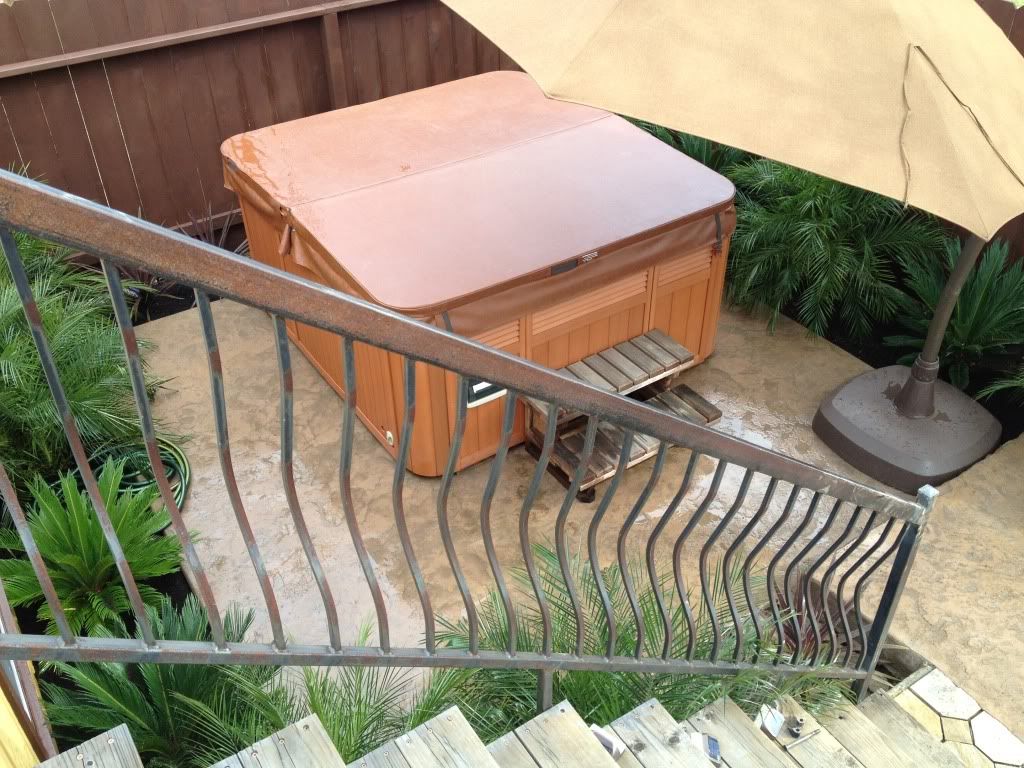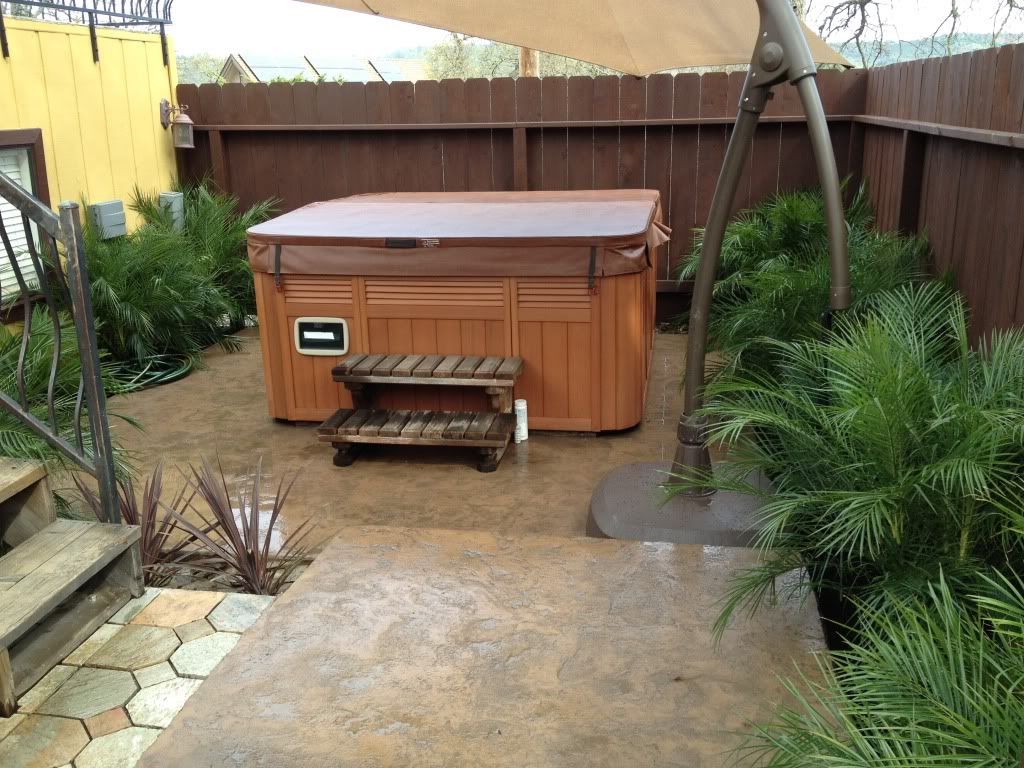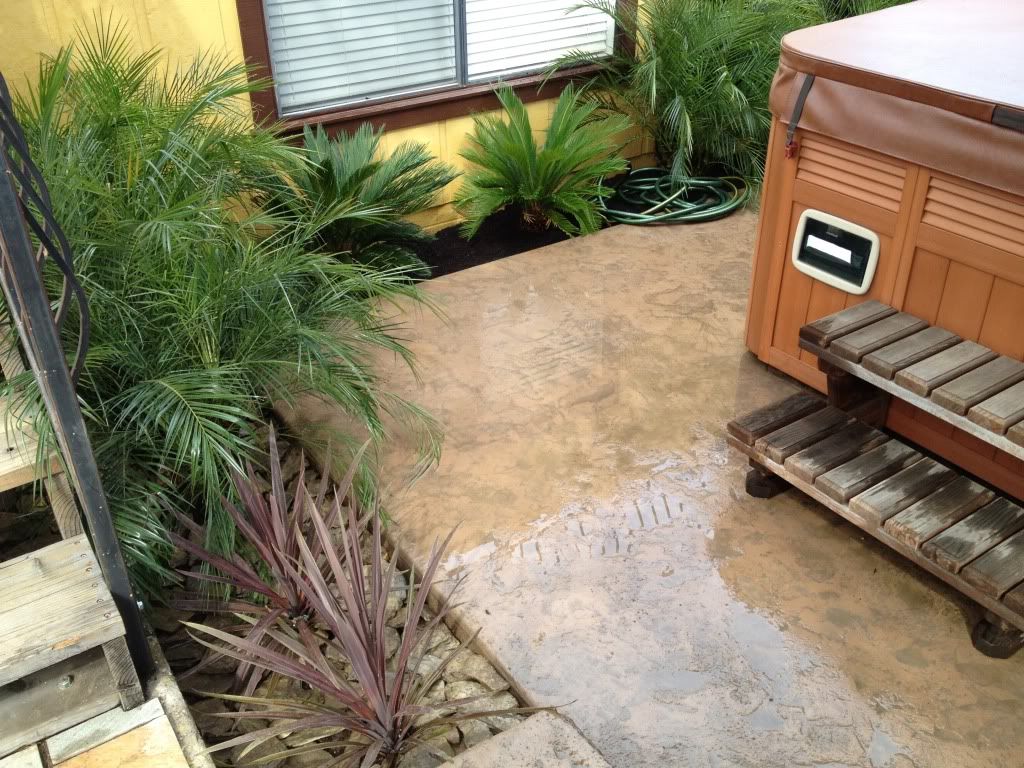 My friends helpd out BIG TIME I would have been there for 2 weeks getting this thing finished.
Thank god for them.
So the Next week I layed out a weed blanket around all the trees ran all the drip water system and did a LED garden light system. I have colored RGB MR16's on the way but here is the night light shot of the single color.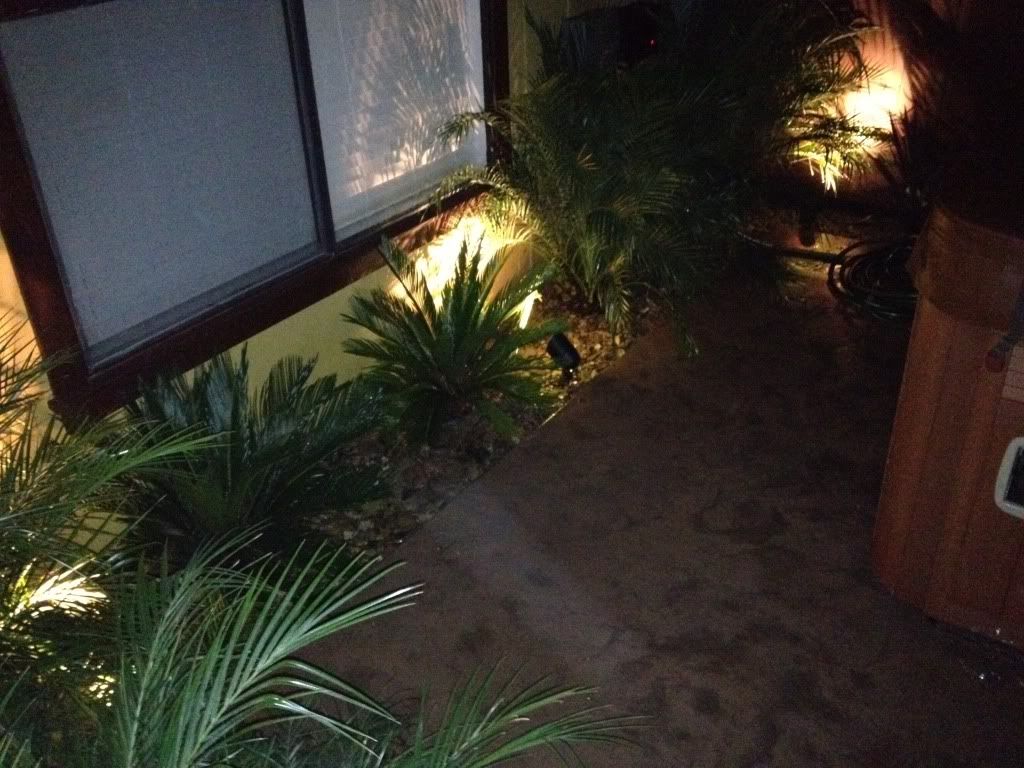 The tub has a Sound System in it now and Im getting some Niles outdoor speakers hooked up in the garden so we can have music when the hot tub cover is on,
WOW 3 weeks and This is where we are at. We have about $5500 into it and Im super happy with what we have, We plan on doing some super construction pretty soon and I know Im gonna appreciate a good hot tub after some construction. I gotta say People that do this everyday I have a new found respect. This project hammerd me. My hands and Back and kneed were tore up. You think your Job sucks or your boss is a A$$ Go run a jack hammer and dig holes for a few days. You will be crying home to Mommy LOL