I had a little bit of time today to start working on some of the upgrades I've had planned for my new RZR.
I started by getting the windshield tinted. I did 35% with a regular dyed Llumar film and at least with how it looks in the shop, I'm second guessing myself a little. I had originally planned on doing Formula One Comfort or Pinnacle in 50%, possibly 35%. I wanted it to be subtle and still match the clean white and grey/silver theme I have going on.
Since those 2 films are partially metallic and all metallic I thought they might look a little better, but I cheaped out. I'll see how it looks outside and on the water. Maybe If I don't like it, I'll change it in the off season.
I suckered one of my oldest and best friends, Ainslie Fukuda (Car Audio legend, Mark Fukuda's youngest brother) into coming and helping me this afternoon. Ainslie has a pretty strong car audio resume himself although he's been out of that industry for many years. He worked at Mark's shop and on Mark's Blazer since he was 12 if I remember correctly.
Here's a quick pic of everything that's going in the boat.
Ainslie grabbed the air saw first so he got stuck with all the cutting. We did the JL 7.7" coax in the bow.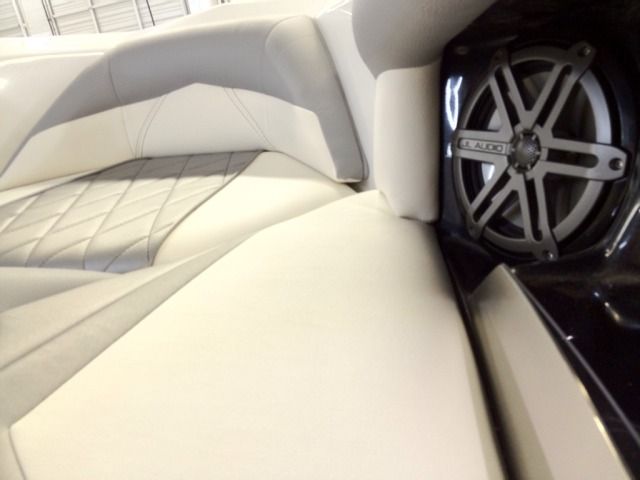 Then we started installing the 7.7" components in the cabin. The coax would have been a little easier but I really like the way the components look. I did all the components in white but I ordered replacement titanium grills for all of them. I'm really happy with how they turned out.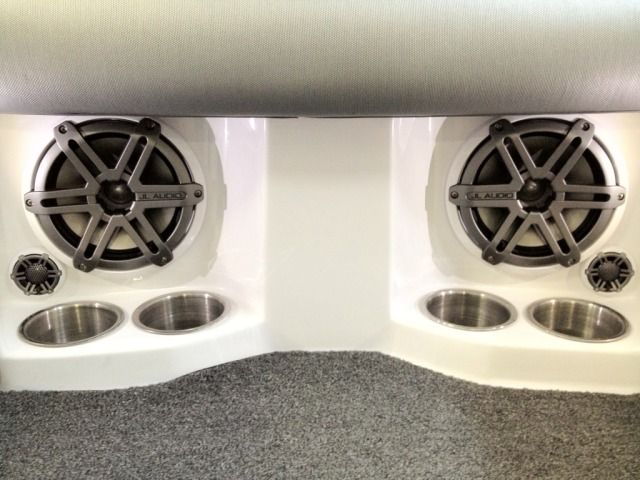 We added an additional pair in the rear of the cabin. I have 1 more pair to install by the captain's chair but decided to hold off for now until I figure out what I'm going to do with the sub.