Polar Bear Practice
A small Central Ohio crew went down to Lake Norris to wrap up the season. Interestingly, the Jet Stream headed down to Tennessee and beyond with us, it was unseasonably cold. Friday was our warm day. The high was maybe in the mid 60s, but it was windy. Water temps were still OK, maybe 70 to 72. We surfed from the point to Powder Mill and we surfed in the horse shoe. Saturday morning was cold and windy, I doubt we made it in to the 60s. After breaking for lunch we sat around in the cabin. Eventually I prodded the rest of the guys to go back in to the cold and get in our last set. It was still cold but the wind had died down. We all got in one last good set.
Well at least Iím ready for the West Coast Polar Bear
Here are some picsÖ
Dang itís cold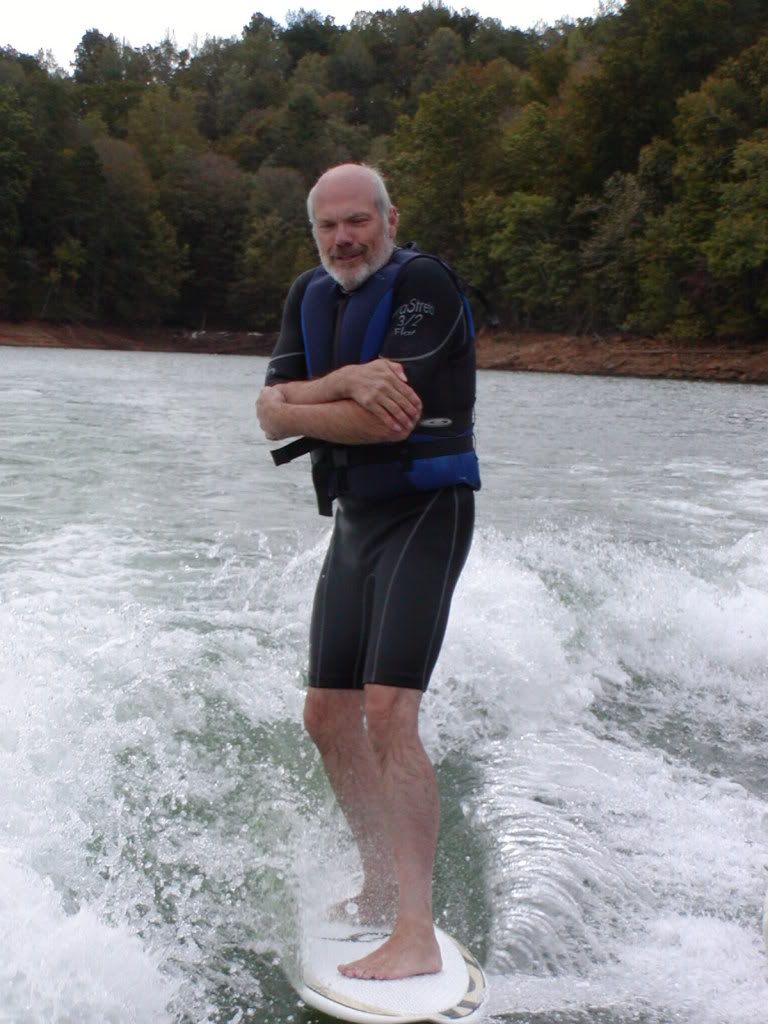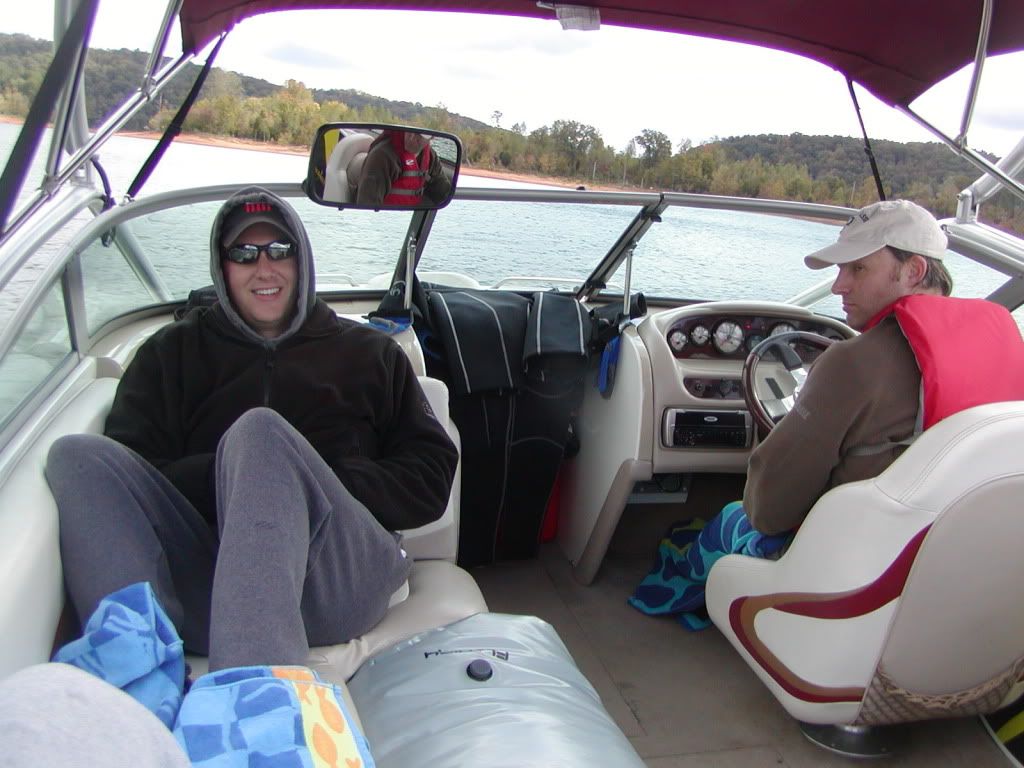 Makeshift air dam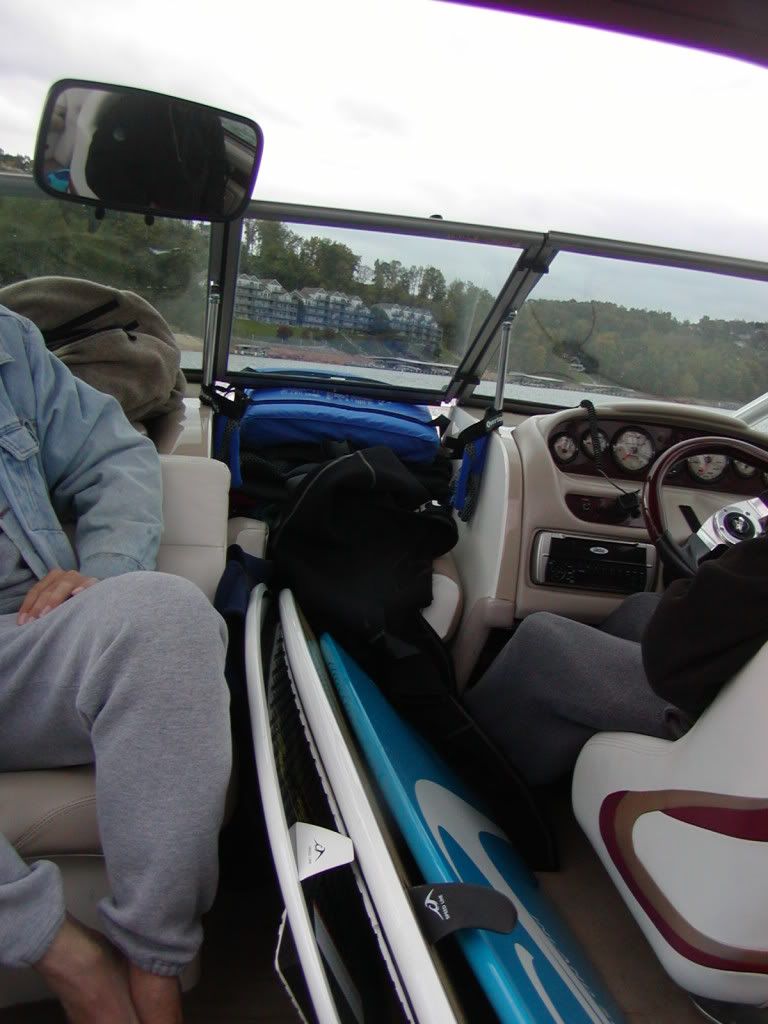 Paulís thinking about getting a wet suit r spring suit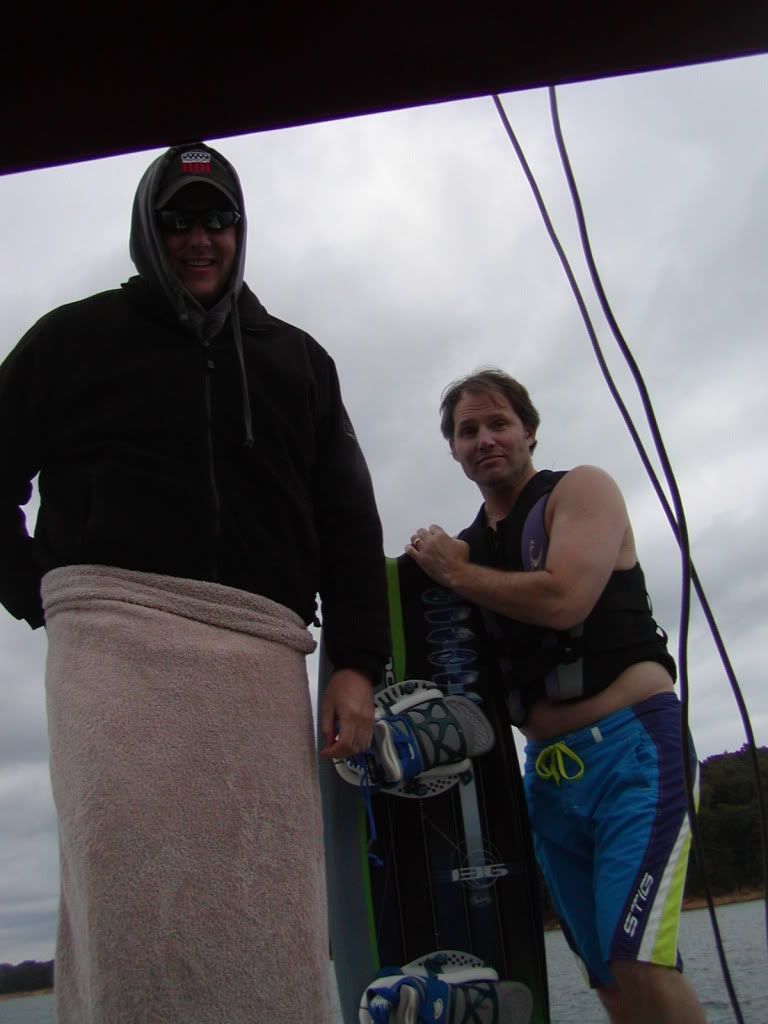 Dry suit anyone?
Paulís a little Goofy
Mr. Dry Suit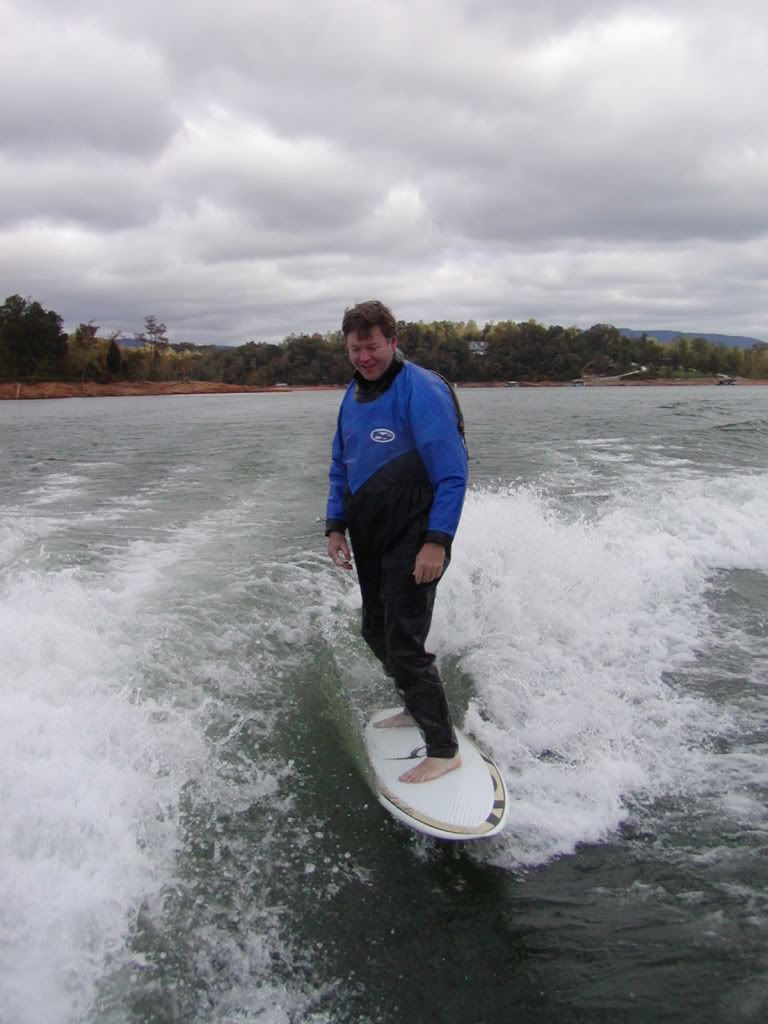 Captain Max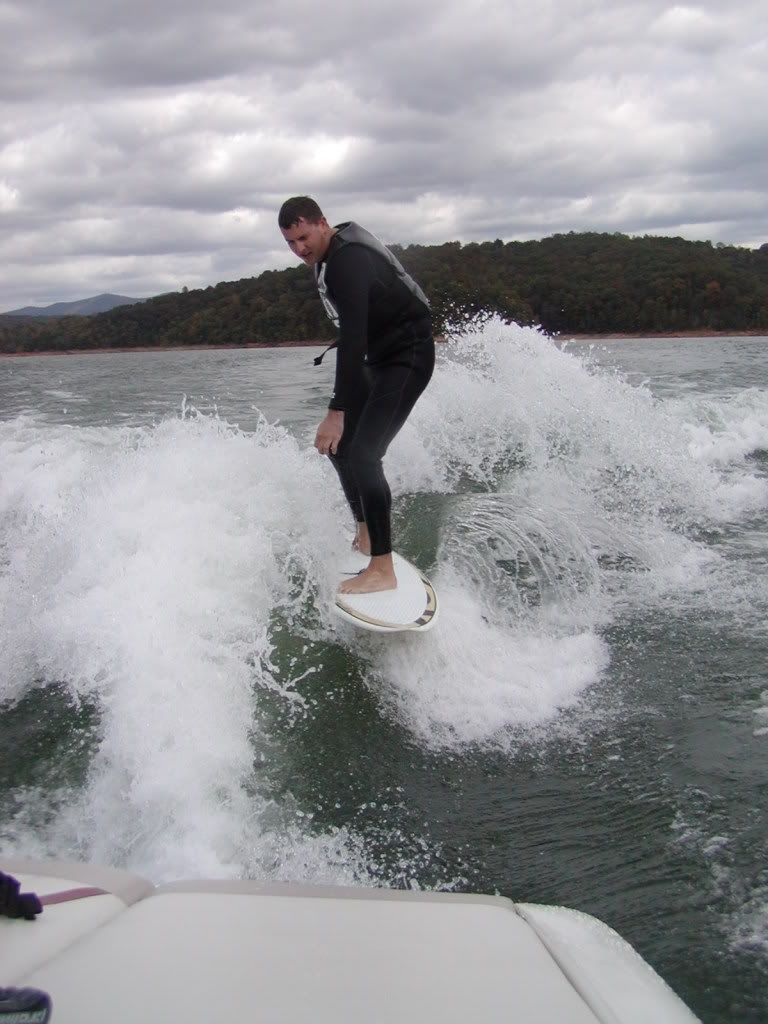 Bigshow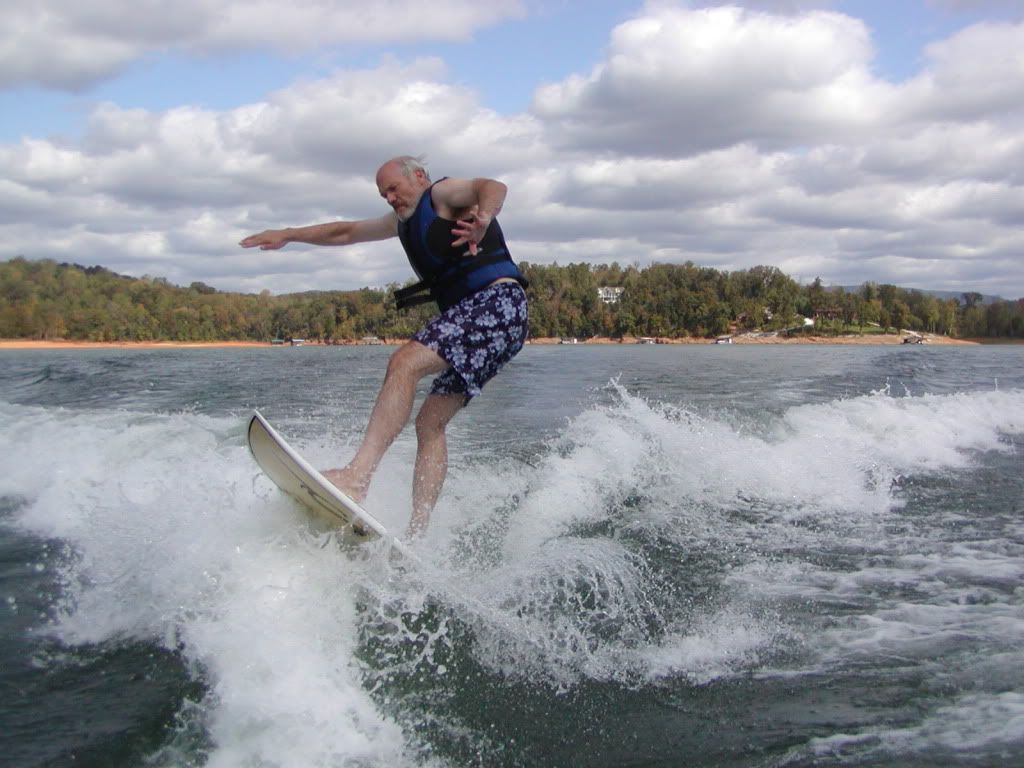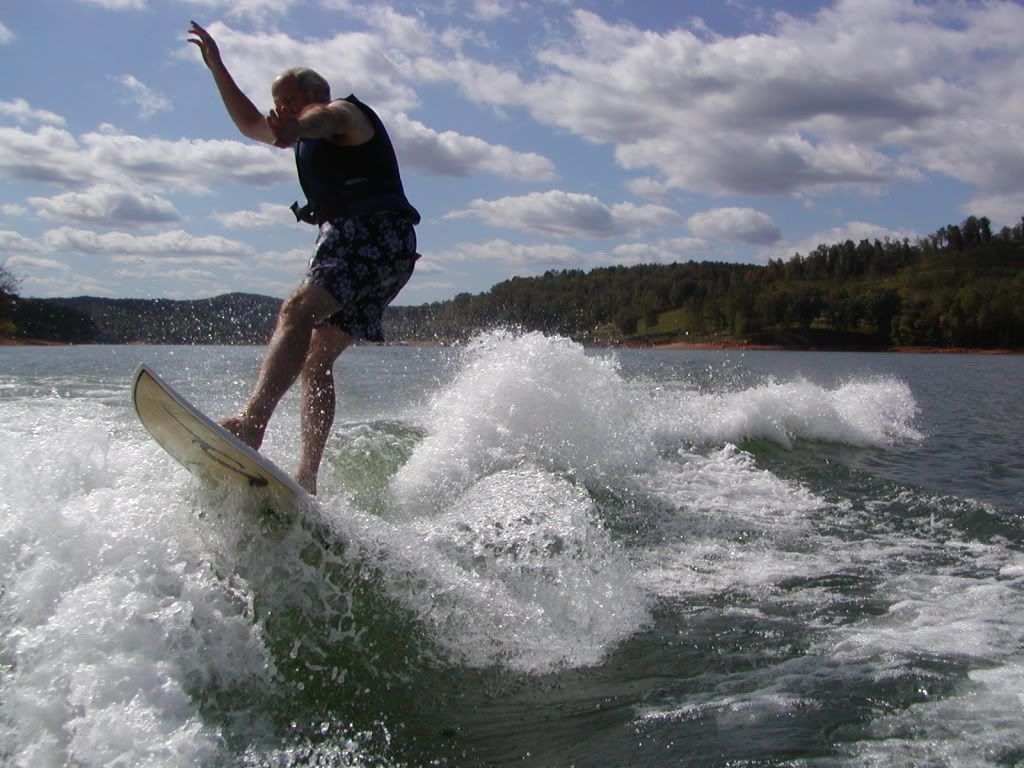 A new ďSurf ThisĒ but it broke right away