First and foremost, I must say that Surfdad (Jeff Walker) is an invaluable resource, so thank you Jeff for answering my "first timer" questions. There is a ton of information that can be found on Wakeworld about board building posted by several home shapers, so I thought it only fitting that I post my little bit of information for the next guy in line willing to take on the challenge.
This was my first ever surboard build, and first time working with fiberglass cloth and epoxy. I must say, this was a great experience and I can't wait to start building my next board.
The board details are:
2lbs EPS Foam
4'10" Length
21" Width
2" Thickness
Futures Thruster fins with trailer
Resin Research 2000 Epoxy
Single 6oz bottom lamination
Double 6oz Top Lamination
Triple X surf traction
I started with a block of foam. I found a local company (prowall.com) that was willing to supply me with the 2lb EPS foam, although I had to order a minimum length of 2'x10'x4'". No big deal, this gives me enough foam for 2 boards. Anyone looking to build a board should check them out. They actually cut surfboard blanks out of their California plant.
And here's a picture showing the difference in density between this 2lb EPS foam and the foam you can buy at Home Depot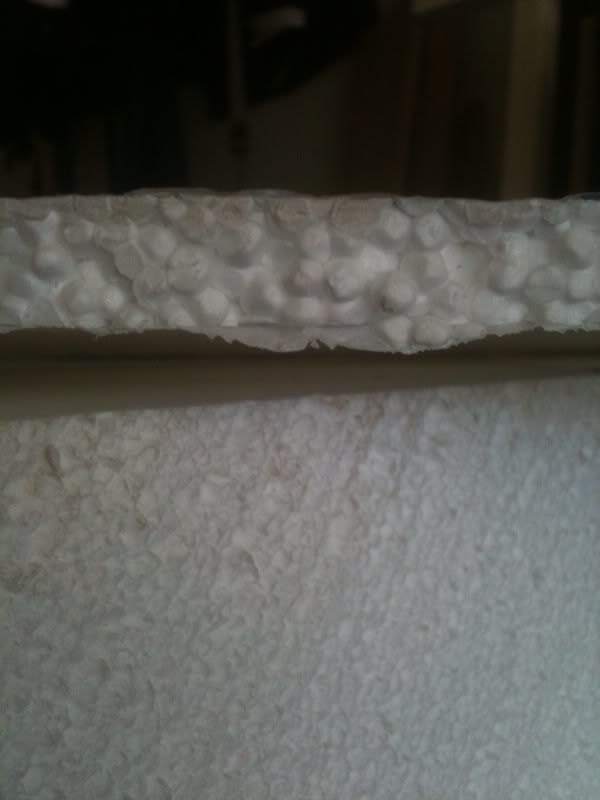 Next step was to cut the foam in half and install the stringer. I used Basswood. My cut wasn't very good, so I flipped the halves around and used the nice clean cut from the supplier to glue in the stringer material. (hindsight - I should've used the stinkin panel saw sitting in my garage instead of a hand saw to cut the blank in half
)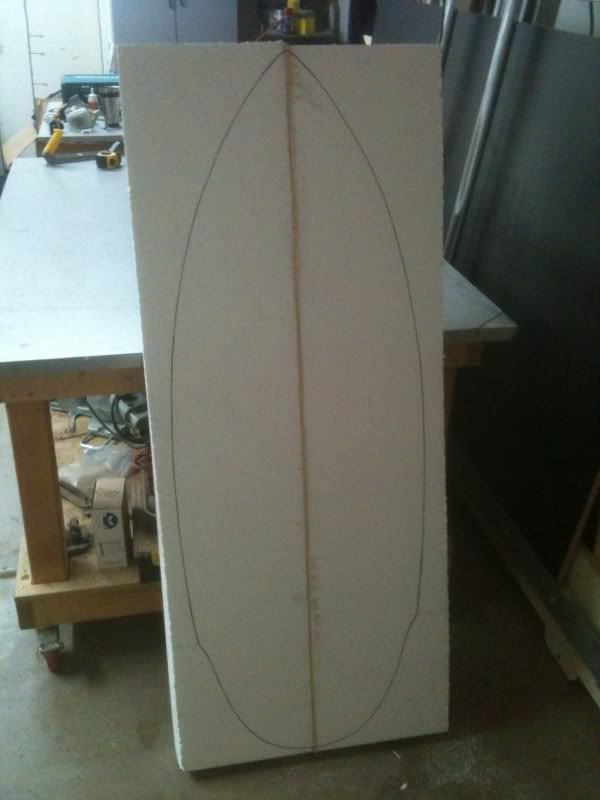 I started out telling myself I was going to shape the board completely with hand tools, and formed the top shape strictly with a surfoam and sanding block. Wow, what a bunch of work. Needless to say, when it came to forming the bottom rocker I grabbed the power plane to get it close before breakin out the surfoam and sanding block to clean it up.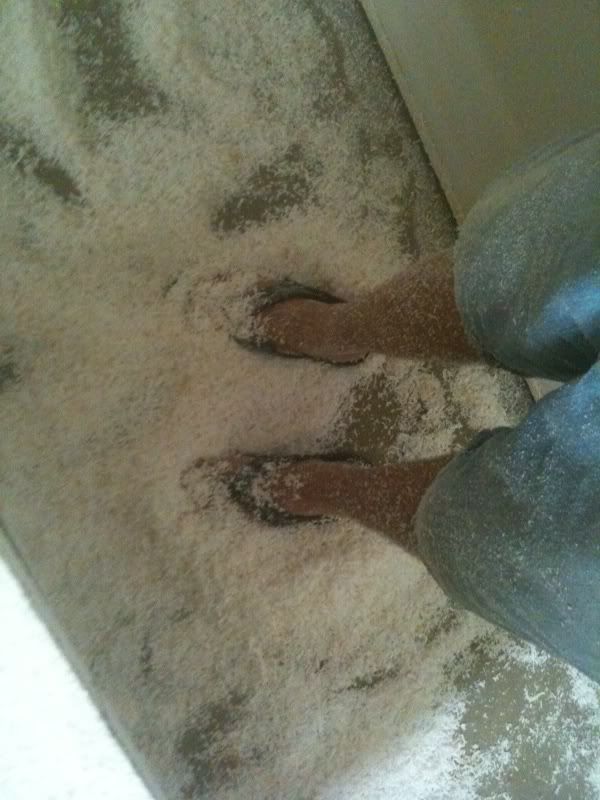 More to come....