Just like you, I was trying to figure out action sequences. I did some research this spring and found this youtube video.
http://www.youtube.com/watch?v=sMzsbB5gqtY
It's using gimp (freeware!!) to do the editing and it's as simple as it gets. Now it gets tricky when in the boat and the camera doesn't stay stationary....in the first two pictures (taken of me) doing a melon 180, and bs 360 the camera followed me through the trick and it took some pretty heavy duty editing. Probably around 1.5 hours per picture. (nothing against the photographer or anything, just took a bit more time). In the last pic when I was taking the picture of the indy bs 180 I kept the camera as still as possible for the burst and the editing took half that amount of time.
Without the use of a tripod you are going to have to do some more editing than the video showed to make all the pictures line up properly, but it can be done.
Here's the pics:
Melon 180 -

BS 360 -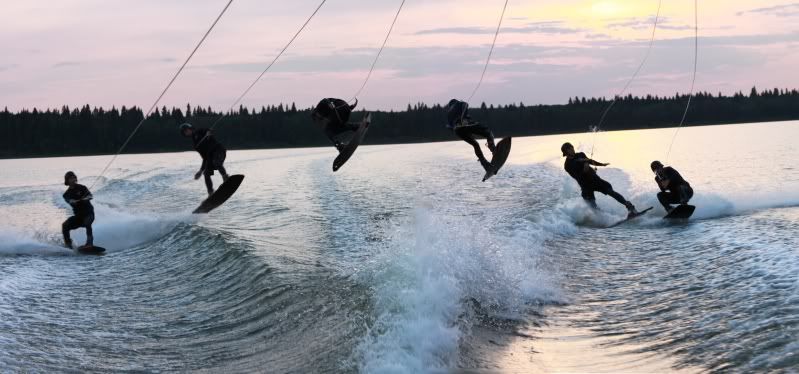 BS 180 -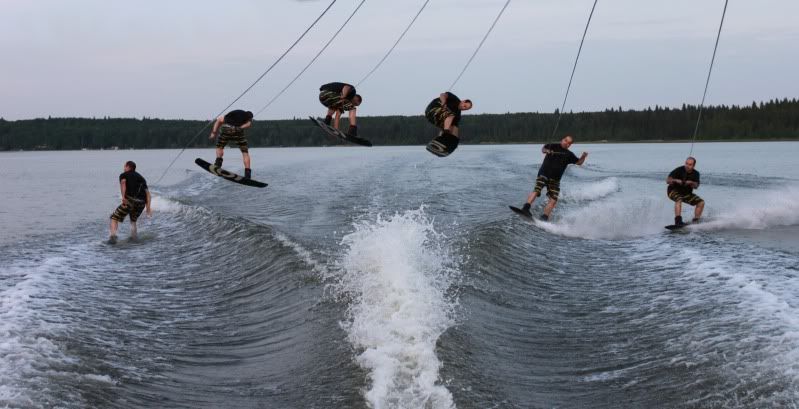 All pics taken with a Rebel T1i and stock lens.