Some of you have seen pics of my boat..... dubbed the "fakesetter." She isn't pretty but does the trick. I moved into a place with a garage so I cut up the tower formerly built and put hinges on it in order to make it fold. It's a two person job to get it to fold so I don't have any pictures of it completely folded down. Over the last while I also installed a new head unit, 4 speakers in the boat, four speakers on the tower, and an amp and sub. Here are the pics:
Yes that's the "tower of power" merc 115 hp.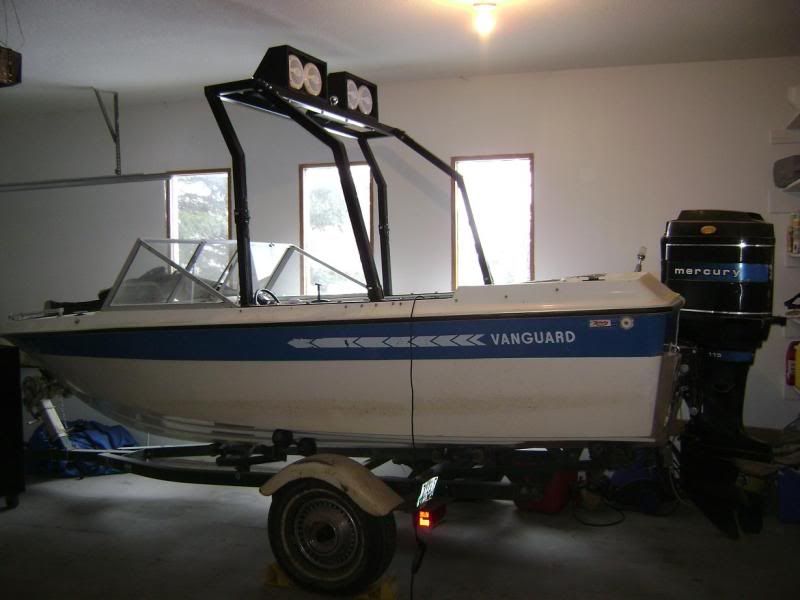 Couple of pics with the rear arms hinged up.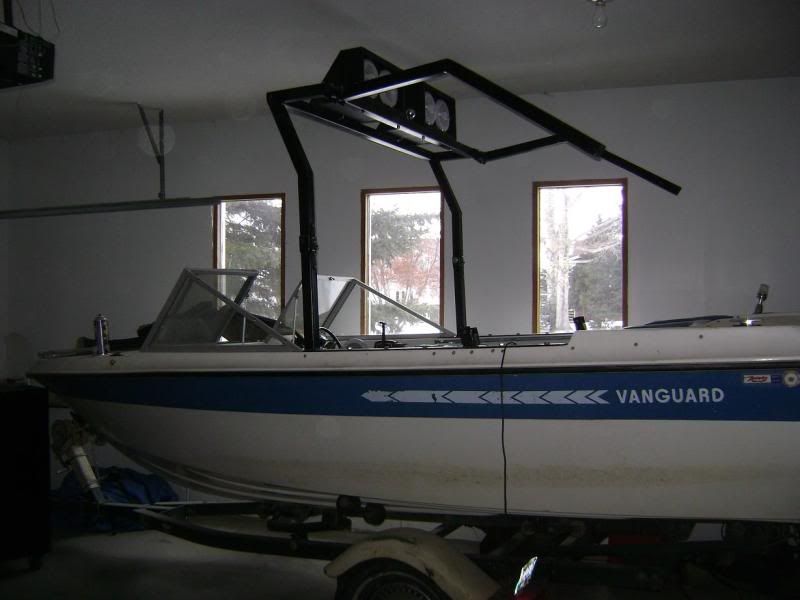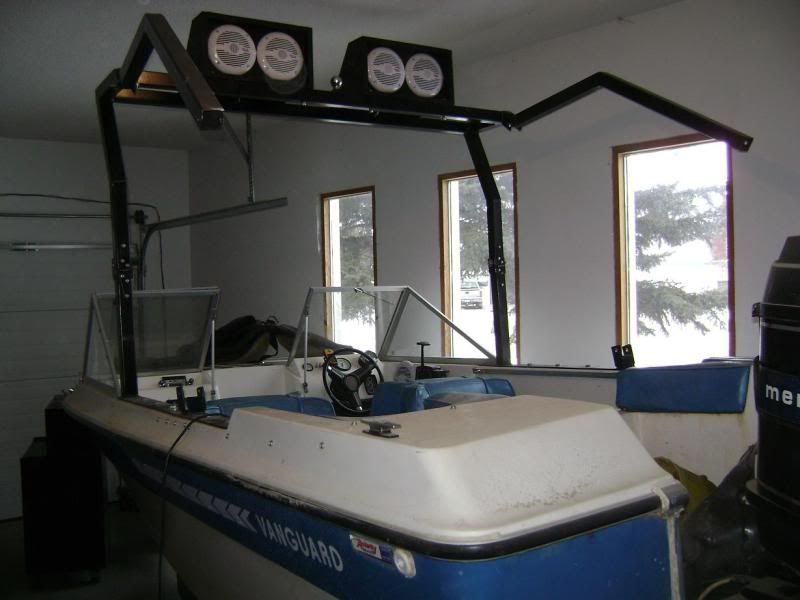 Front arm where the 1/2" bolts go through.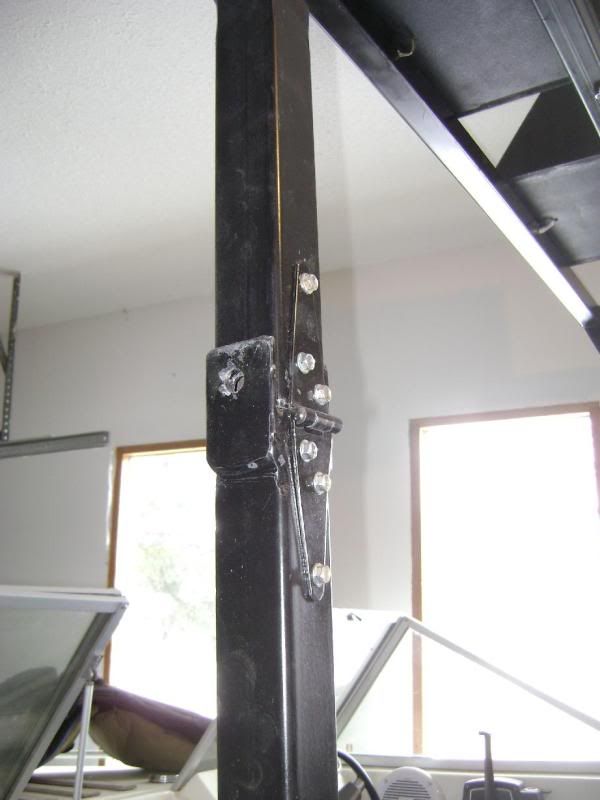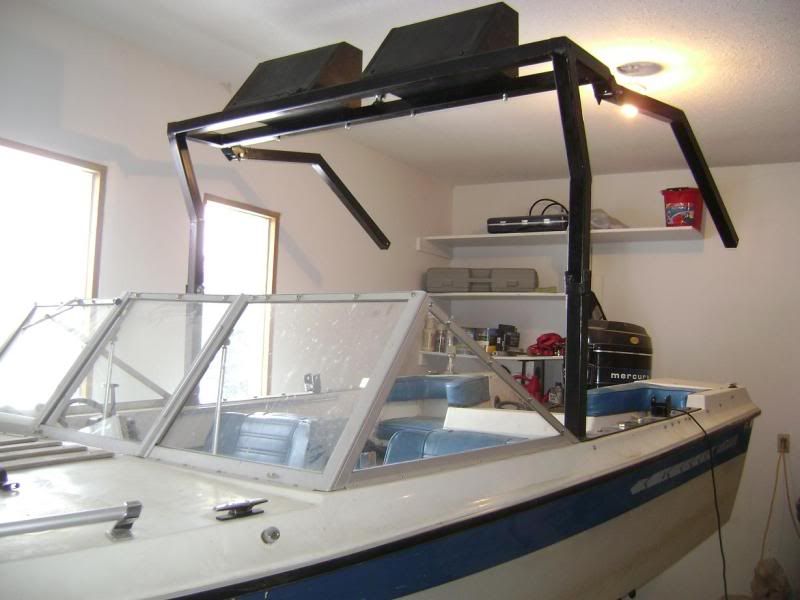 Tower down: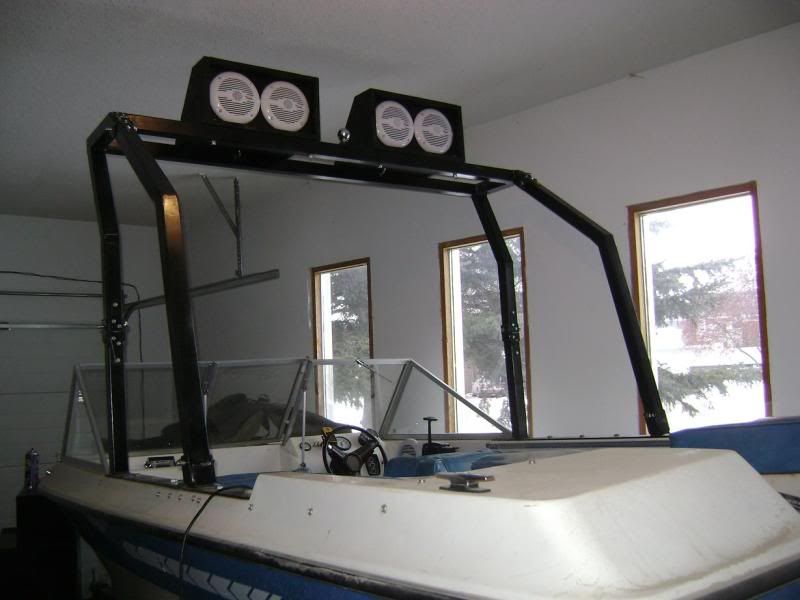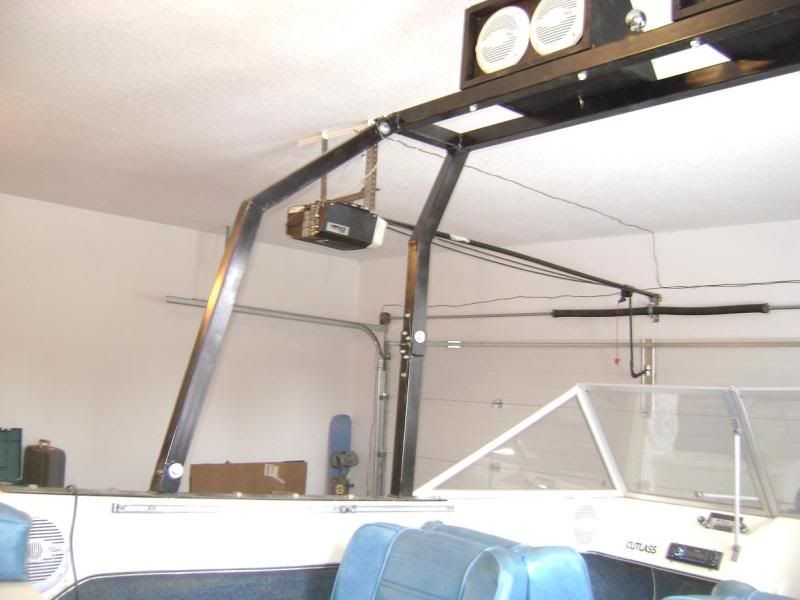 Stereo: And no it's not the top one!!! The bottom stereo!! I didn't have the heart to remove that old thing.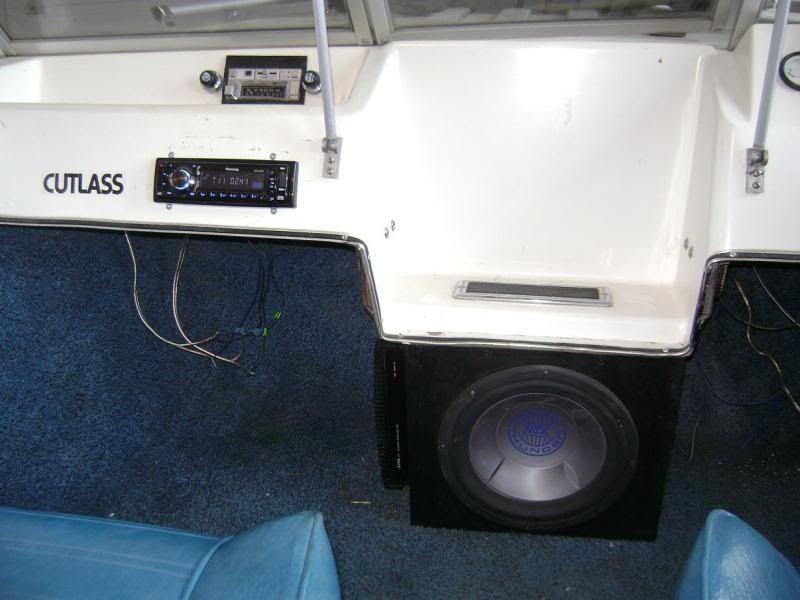 The 2 silver switches on the dash control the on/off for the cd player and amp(sub) respectively.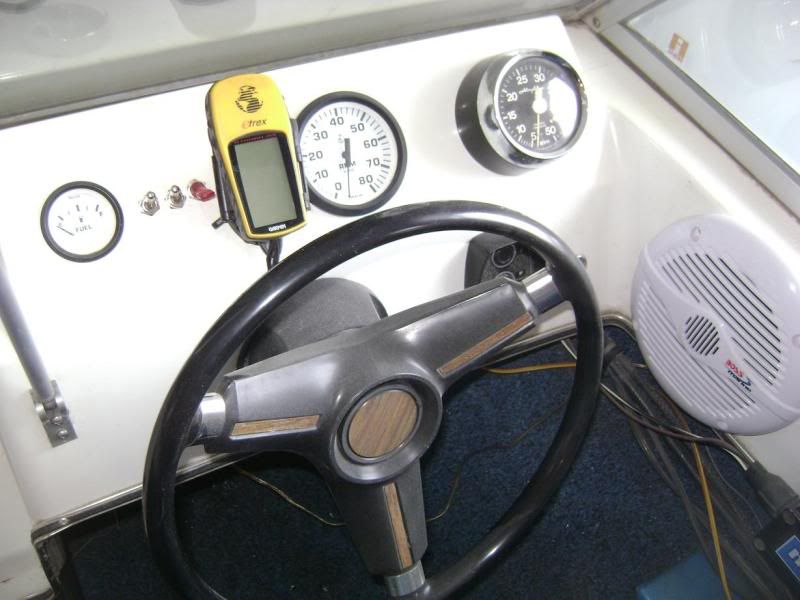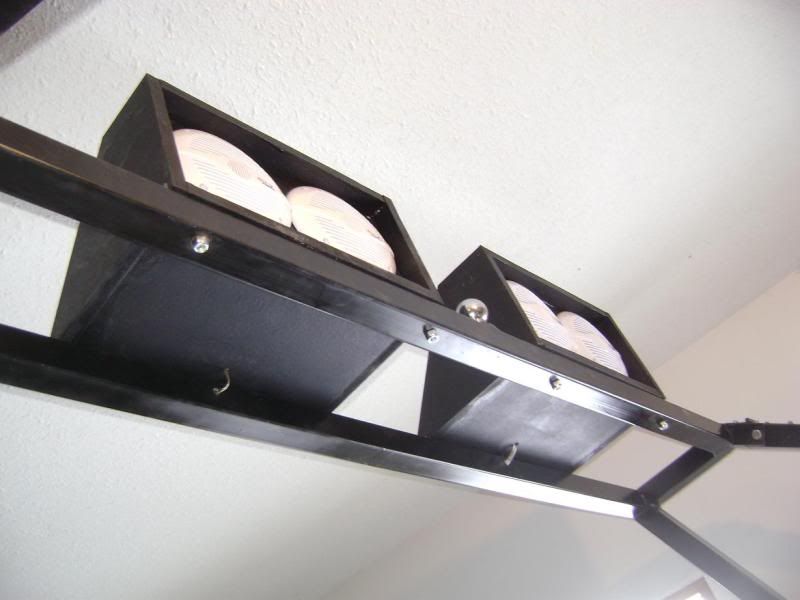 Total spent on stereo:
Head unit: $100
Sub: Free (Friend gave it to me as opposed to gas money one day.
Amp: 25 bucks
Speakers: 150 ish for 8 - 6.5" marine speakers
Wiring: Scraps left around from previous installs
MDF: 40 bucks
Rubber Rocker Panel guard spray to waterproof boxes: 30 bucks
Total: ~350 bucks
All 8 speakers are run off the head unit at the moment. Each of the 4 channels are running two of the speakers in series. From what I understand this is frowned upon but it seems to be working at the moment. The tower speakers are run off the rear channels so I can fade the tunes to the rear and the speakers get loud.
I do realize that the chance of actually hearing the music back 60-70 feet is slim. But eventually I'll pick up an amp to power those speakers. I'm totally new to the boat stereo idea. Another thing I have yet to pick up is a waterproof cover for the deck. They're fairly inexpensive on rocktheboataudio.com
So this year we have the tunes on the water!! Looking forward to getting out there and ripping up and down the river....tunes blaring, fishermen glaring!!!!!!