Quote:
Originally Posted by
WheelerWake
Even if it did freeze (unlikely), the volume of the water is still pretty close to what it is at 32f. In order to do damage, it would have to get colder to make the volume go up. google water vs temp graphs.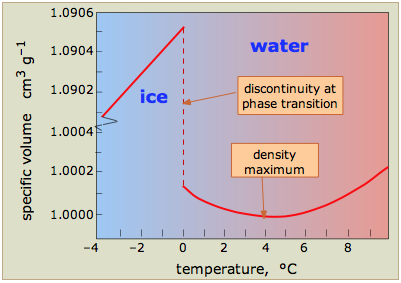 I would not be too concerned. But I would be unconcerned based on the fact that it takes a large chunk of metal encased in fiberglass a while to drop below 32 degrees rather than a slightly less than accurate opinion that 31 degree ice will not crack a block.
On a separate note, even if you did not bother to winterized why didn't you at least pull the drain plugs? That takes about 2 minutes and will get rid of a lot of use water. Not as complete as running RV antifreeze through a fake a lake but still gives you a little wiggle room